A faultless, stabilized multitasker. It's a perfect filling and the most versatile "frosting" in my repertoire.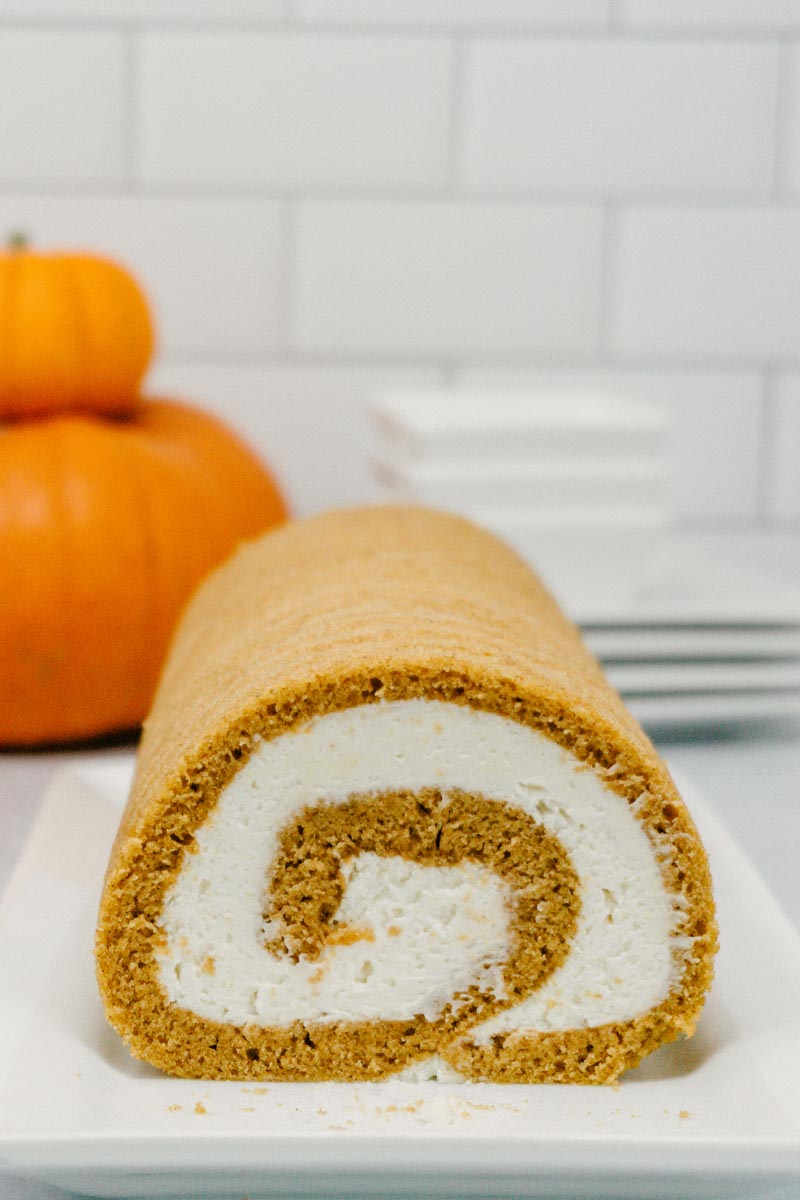 The words "stabilized whipped cream" always sound a little scary to me. It brings to mind that waxy, flavorless topping in the cake cabinet at the grocery store. I like to use whipped cream as a topping, frosting, or layer in many desserts, but was frustrated with its inability to last longer than an hour or two.
Researching
When I started researching options for how to make my own stabilized whipped cream, I saw recipes that called for cornstarch, xanthan gum, gelatin, and many other various stabilizing elements. There were recipes that claimed to stand up to 95*F temperatures in the summer. While that might be useful for cake decorating purposes, warm cream on a hot day just doesn't appeal to me.
I really just wanted a light, creamy whipped cream that I could use in everyday baking. I stumbled upon a cream cheese whipped cream recipe in a food magazine years ago. I was skeptical at first because I didn't want to add a cream cheese flavor to everything I use whipped cream for.
Something miraculous happened when I made it. The cream cheese flavor was light, adding only a slight tang and rounding out the flavor of the whipped cream. It gave incredible stability, allowing my piped decorations to last for days in the refrigerator. I LOVED it. I've tried this cream cheese whipped cream on so many desserts and I am so pleased every time. It compliments everything and overwhelms nothing.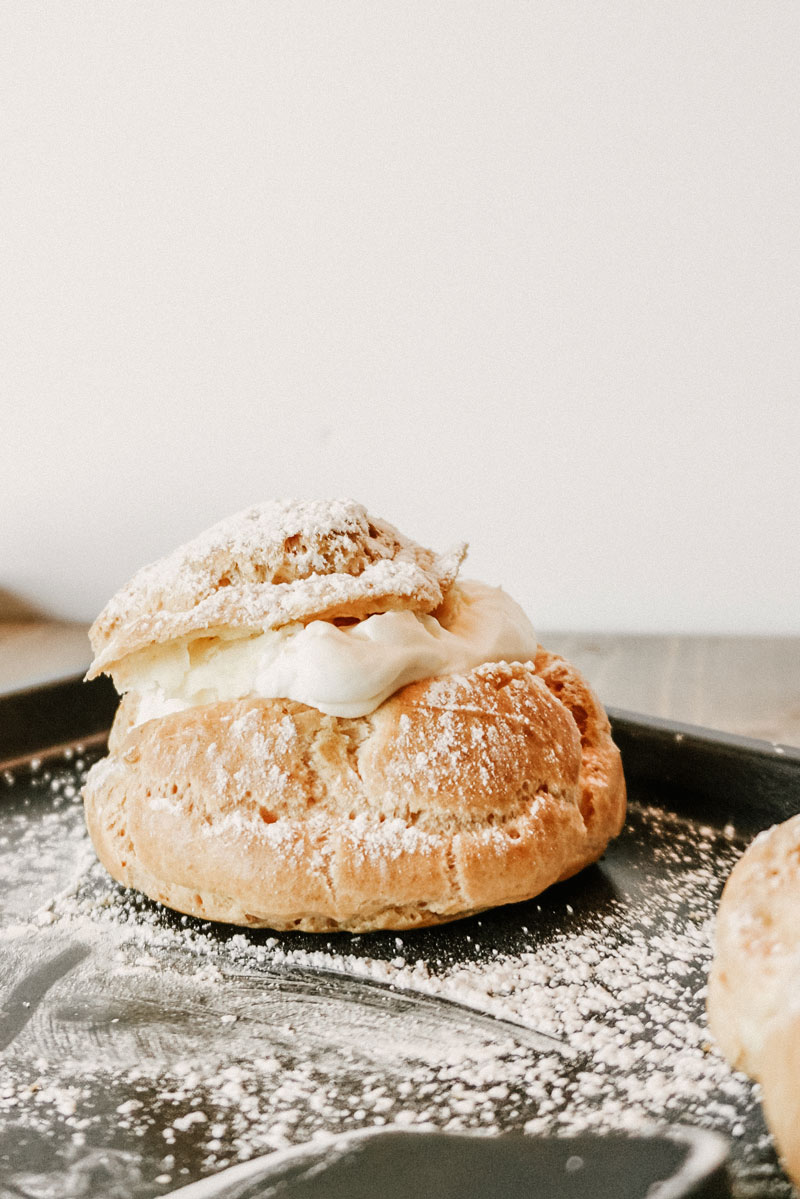 Some Tips for the Cream Cheese Whipped Cream
To make it is so simple. You don't even have to soften the cream cheese. In fact, it works best if all the ingredients are kept cold. All I use is an electric hand mixer, although you could use a stand mixer if you'd like. When I first began experimenting with this recipe, I found it would sometimes end up lumpy. The trick to avoiding this is to scrape the bowl with a rubber spatula 2-3 times as you're beginning to mix the cream in. Don't be tempted to skip this step.
Sometimes, if I want a lighter cream, I'll use 2 cups (16 oz) of heavy cream. When I want more cream cheese flavor, I'll cut back the cream to only 1 ½ cups (12 oz) of heavy cream. To add flavors to it, I've found it works best to avoid extracts and instead use zest, fruit, or spices. Some of my favorites are orange or lime zest.
I absolutely love this cream cheese whipped cream. We often call it the Wonder Cream. I've used it in so many desserts, from frosting on a cake, to filling for a berry tart. I've piped it into a pavlova, used it to fill many cream puffs, and layered it in a trifle. 
However you decide to use this, we would love to know. Tag us on social media or share in the comment section, and please remember to scrape your bowl!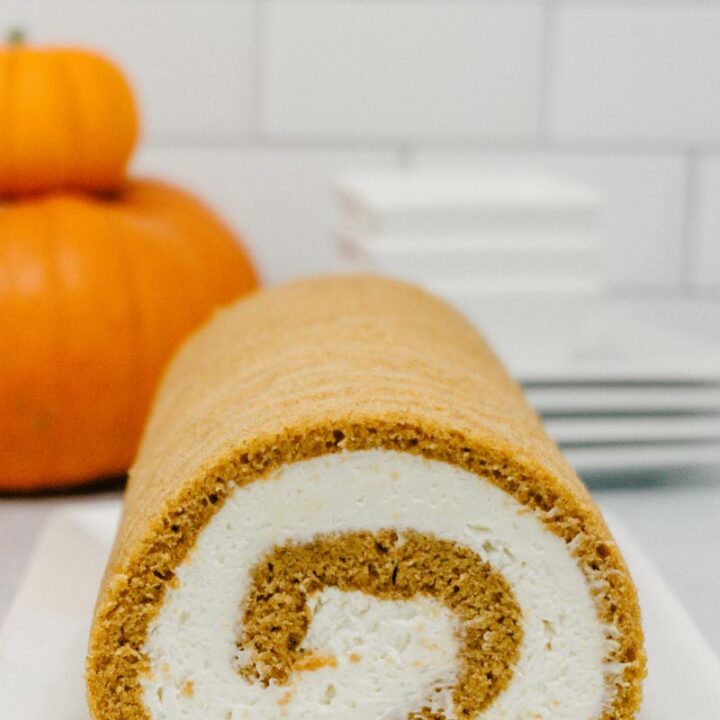 Cream Cheese Whipped Cream
A faultless, stabilized multitasker. It's a perfect filling and the most versatile "frosting" in my repertoire.
Ingredients
1 (8 oz) package cream cheese
½ C (3.5 oz) white sugar
1 tsp vanilla
1 ¾ C (14 oz) heavy cream, cold
Instructions
In a medium-sized bowl, beat cream cheese until smooth.
Add sugar and vanilla and mix. Scrape bowl. I can't say this enough.
Add heavy cream and mix for 30 seconds. Stop, scrape bowl, beat another 30 seconds, then stop and scrape bowl again.
Whip on high speed until pipeable and ready to spread. Pipe or spread onto your treat of choice. Store in the refrigerator.
Notes
Scrape the bowl at least 2-3 times before the cream begins to thicken. This will help incorporate the cream cheese evenly. Failing to scrape the bowl may result in unsightly chunks of cream cheese in the final product.