Whole-y cow these are good! Start your morning or end your day with these delicious whole wheat waffles.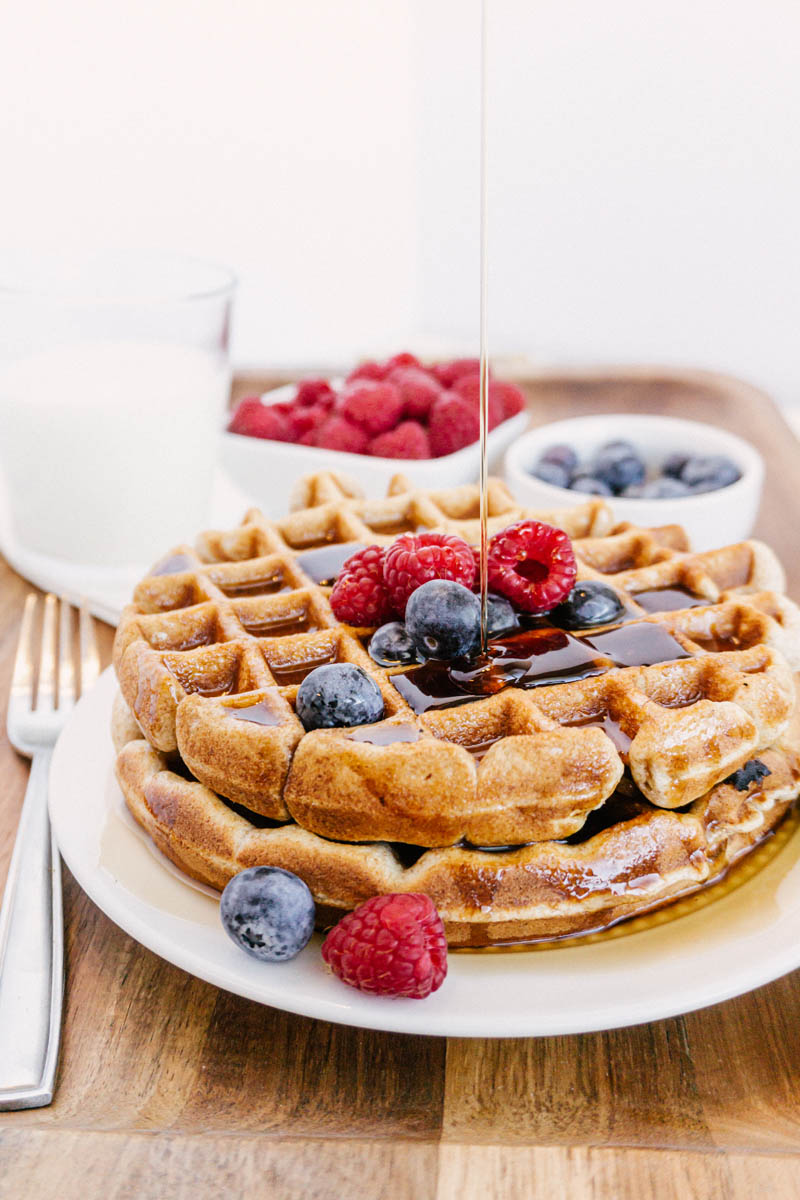 The Only Breakfast Food with Abs
These whole wheat waffles are a great choice for breakfast. They help you get some of your daily fiber, but it's up to you to get the rest of your fluids and fitness! I always used to joke that waffles were pancakes with abs, so if whole wheat waffles have abs, maybe eating them will help me get some too.
I love these soft and fluffy waffles with a few handfuls of blueberries mixed in. If that is not your thing, try topping them with real maple syrup, berry syrup, melted butter, or whatever your taste buds prefer!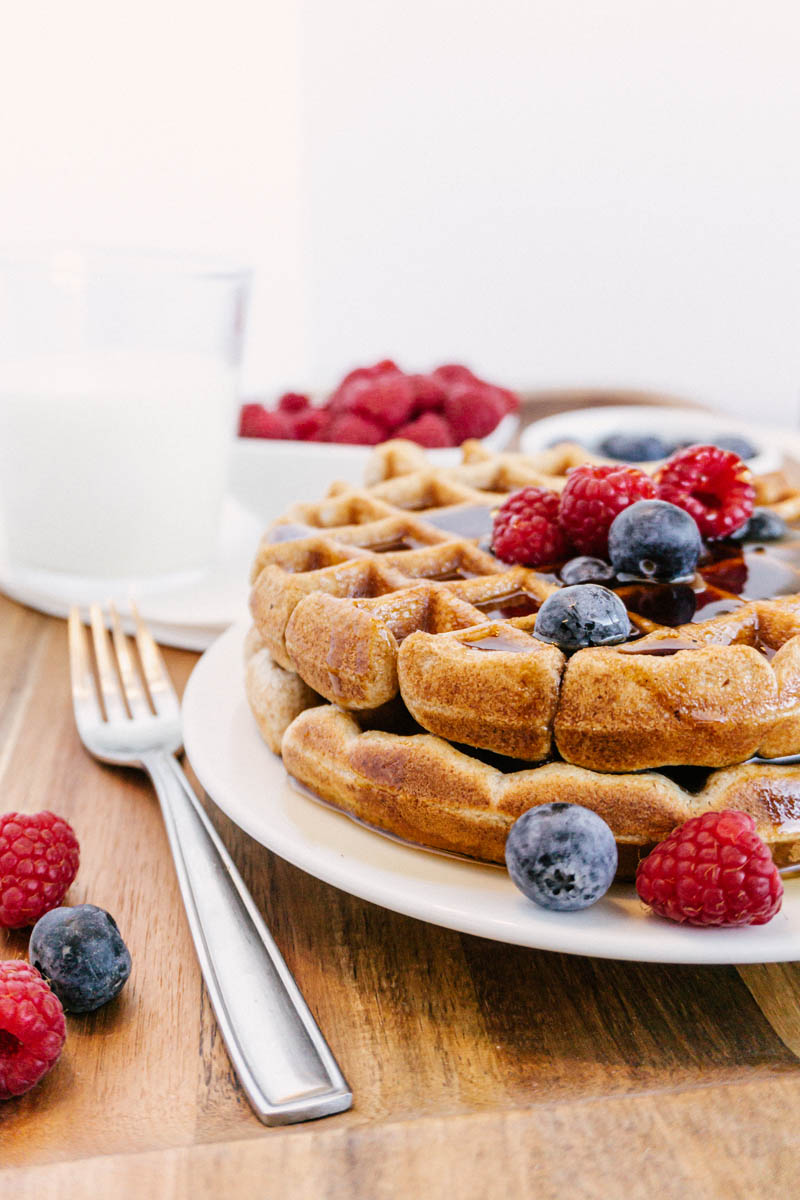 The trouble with a lot of whole wheat waffles is that they can be heavy and or lack flavor. It's worth it to add a little bit of sugar and salt. I have used 2 tablespoons of real maple syrup in these and it also makes a great flavored waffle.
Whole wheat flour loves moisture. I grind my own wheat, but you can buy whole wheat flour at the grocery store. Either way, it needs a moment to sit after the batter has been made. You will find that it soaks up more moisture and helps the waffle be fluffy and soft. I like to rest it 10 minutes before using my arm muscles to lift my waffle iron lid. Arm and ab day, all in one!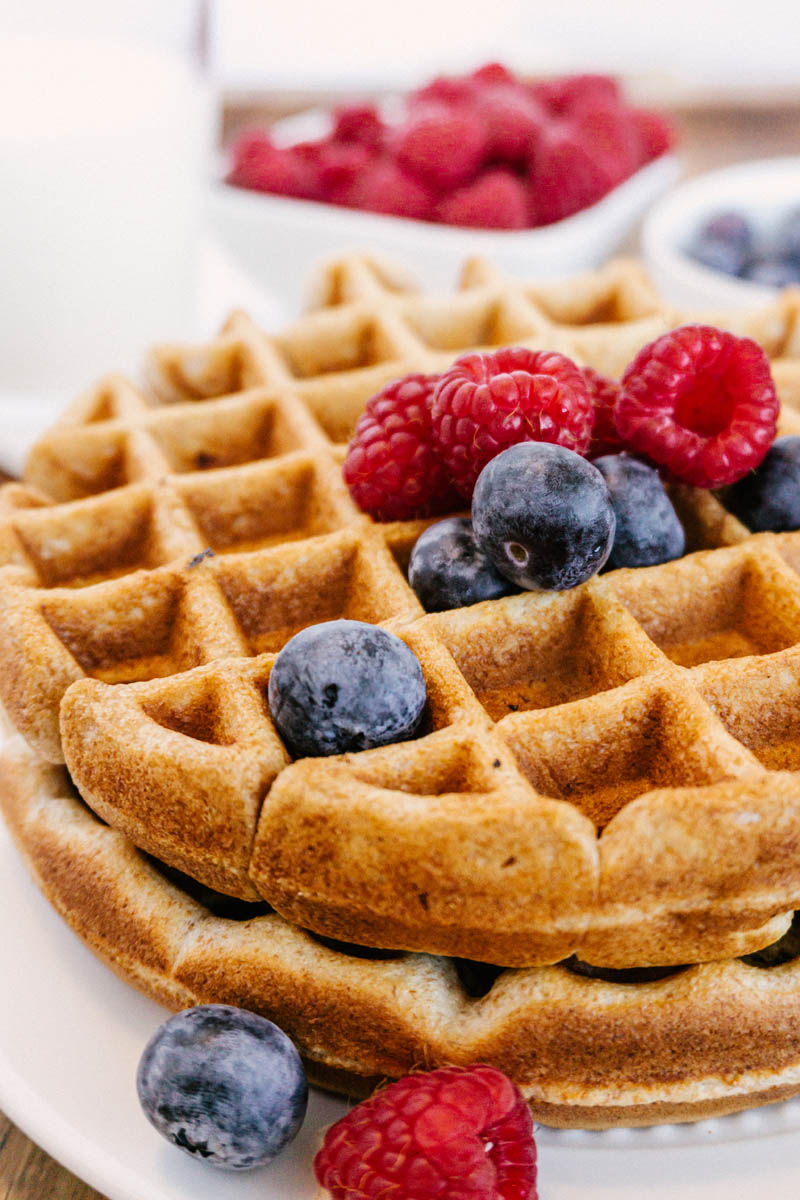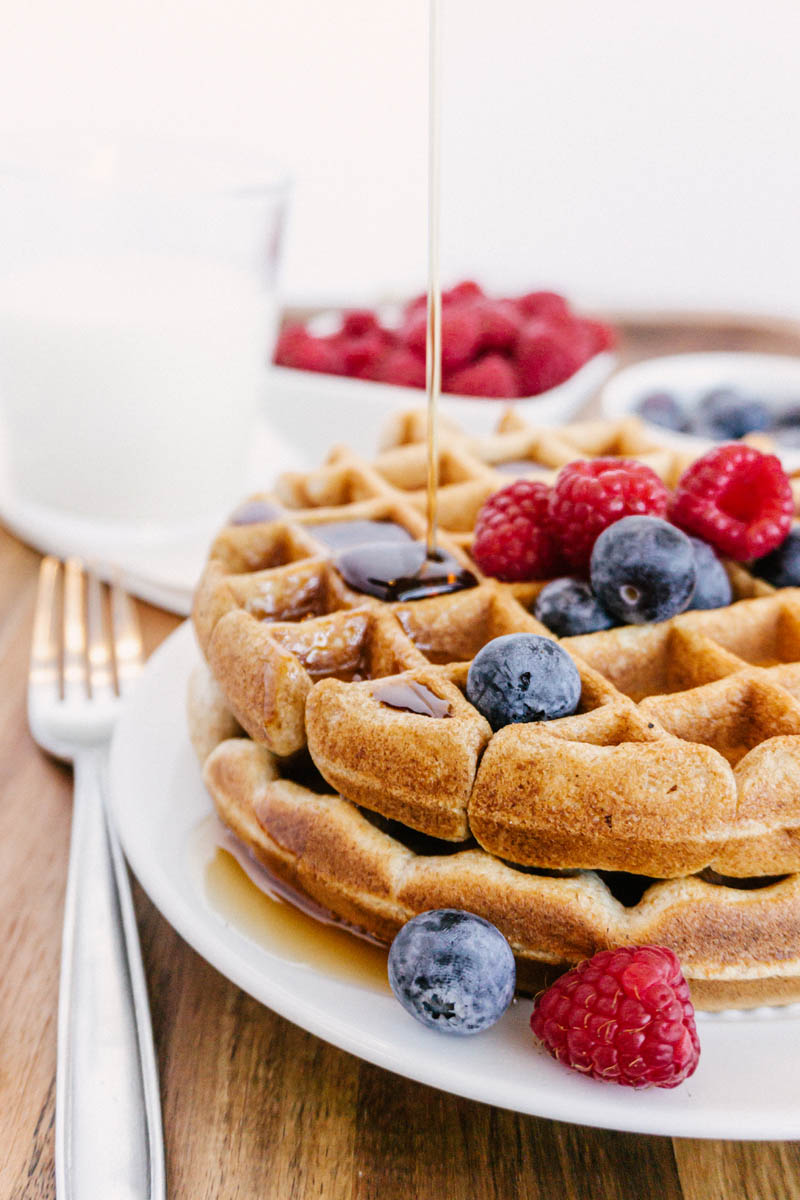 Keeping Whole Wheat Waffles Crisp and Warm
If you are making waffles for your family and/or company, preheat your oven to 200*F. Place a sheet pan with a cooling rack on it into the preheated oven. As waffles come off of the waffle iron, place them inside the oven to stay warm until it's time to eat. No one likes a cold waffle and this easy trick helps you manage a hungry crowd with just one waffle maker.
Let us know how you like these flavorful Whole Wheat Waffles! Did you feed yourself or a whole crowd with them? Leave a comment and a review letting us know how it goes.
Also, if you're looking for more than just these waffles, try our crisp & light french waffles!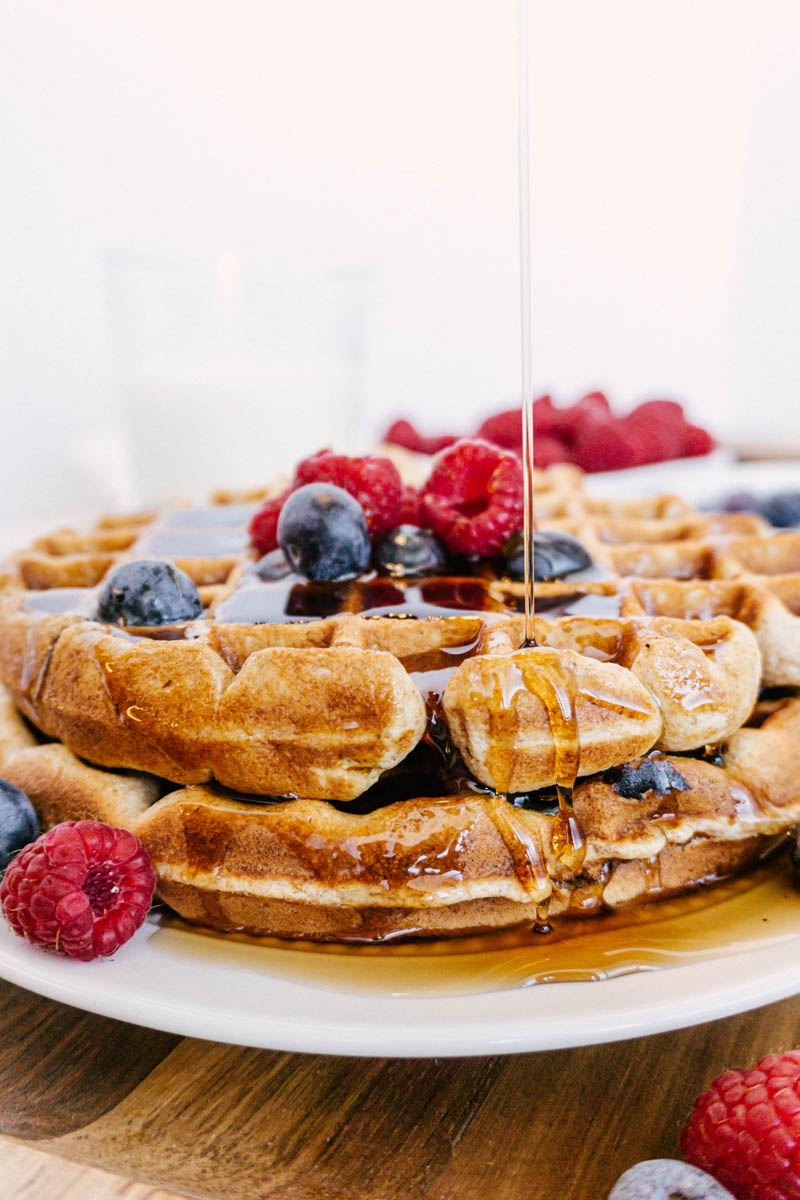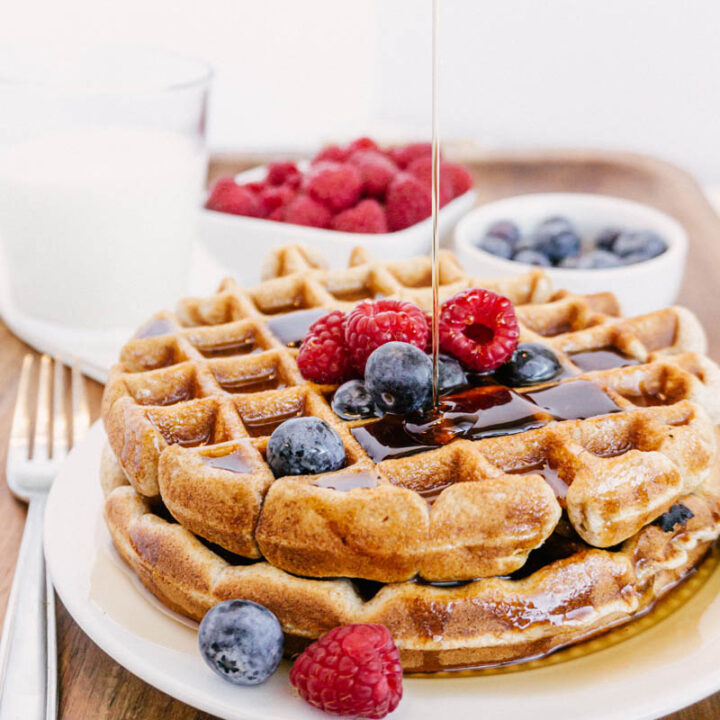 Whole Wheat Waffles
Yield:
Four 7-inch Belgian waffles
Additional Time:
15 minutes
Whole-y cow these are good! Start your morning or end your day with these delicious whole wheat waffles.
Ingredients
Heaping ¼ C (2.2 oz) white sugar
⅓ C (2.4 oz) vegetable oil
2 eggs
1 C buttermilk
1 T baking powder
½ tsp salt
1 ½ C (7.4 oz) whole wheat flour
Instructions
In a medium mixing bowl, mix together sugar and oil. Add eggs and buttermilk and mix. Add baking powder, salt, and whole wheat flour. Mix together till combined, but do not overmix.
Let the batter rest for 10 minutes before cooking.
Spray or oil preheated waffle maker. If using a 7-inch Belgian waffle maker, use ¾ C batter per waffle.
Cook until golden brown and serve hot.
Notes
Don't have buttermilk? Put 1 T lemon juice in 1 C milk. Don't have lemon juice? This recipe works with plain milk too!