Cream cheese frosting that looks as good as it tastes.
Cream cheese frosting is delicious. End of story.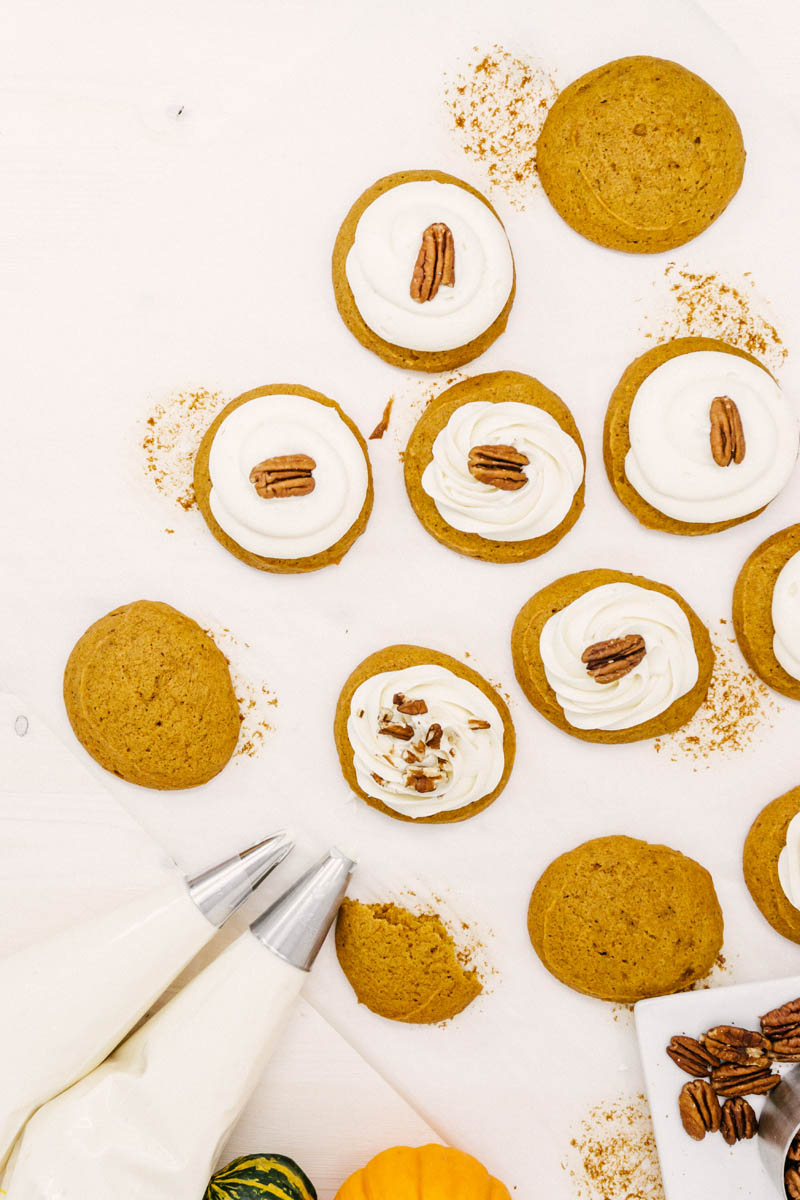 Delicious and Beautiful Cream Cheese Frosting
Okay, maybe not quite the end of the story. While we wholeheartedly support delicious ugly food here at Taste Before Beauty, we recognize that beautiful food is good for the mouth and the eyes. I wanted to create a cream cheese frosting that is not only delicious but is the perfect topping for any delicious treat. 
Using only cream cheese for this frosting makes it too soft to use for decorating. Using butter takes away from the cream cheese flavor. A good dose of white chocolate complements the cream cheese flavor and gives stability to this cream cheese frosting so it can be used to pipe onto a cake or cookie.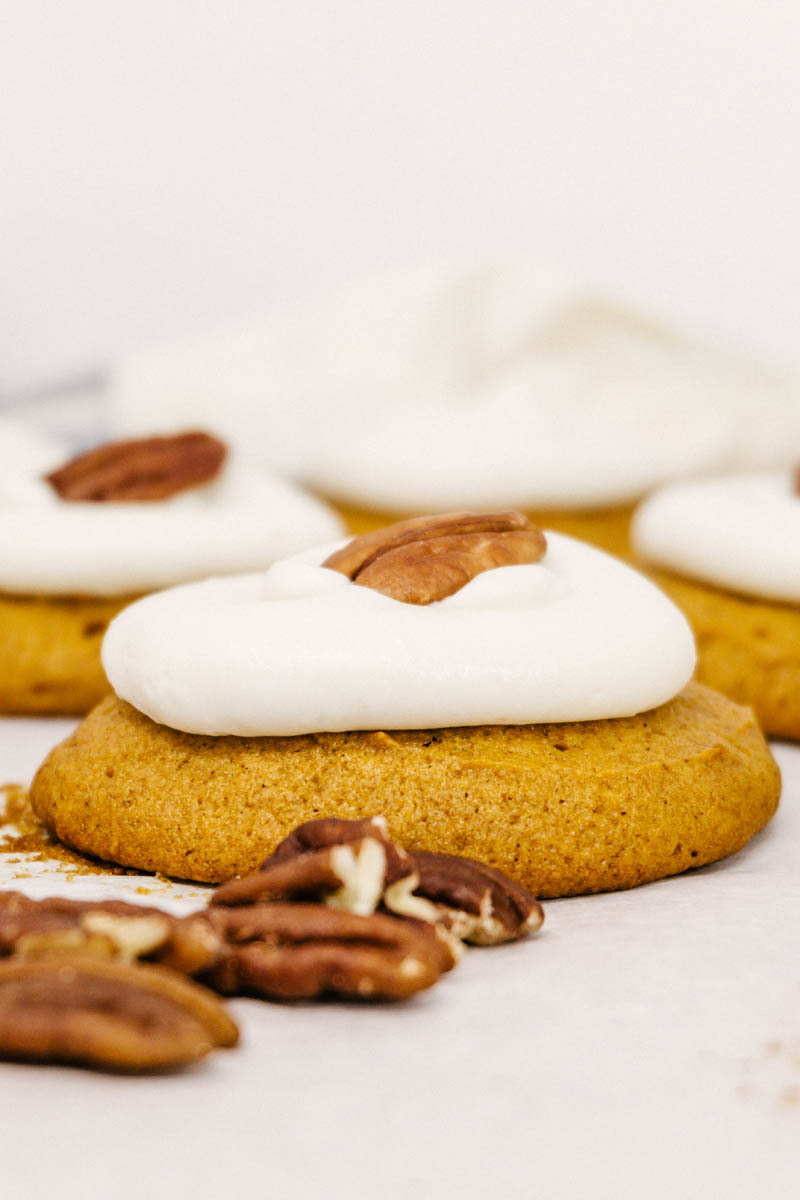 Helpful Tips
When you make this, be extra careful that the cream cheese is at room temperature before starting. Cold cream cheese will cause the white chocolate to set up before it gets mixed together and your lovely, creamy cream cheese frosting will be a chunky mess. 
When you add the melted white chocolate into the softened cream cheese, stir the mixture together right away. This is not the time to step away from the kitchen to take a phone call or get distracted scrolling through Pinterest for your dream home. Stirring the frosting together immediately ensures that everything mixes together smoothly and the white chocolate doesn't start to harden before it should. Stay focused on the process and you'll have flawless results every time.
I'm so excited to hear what you use this delicious Cream Cheese Frosting on. I love to use it on Cinnamon Rolls and Pumpkin Cream Cheese Cookies. Let me know in the comments how you are using it!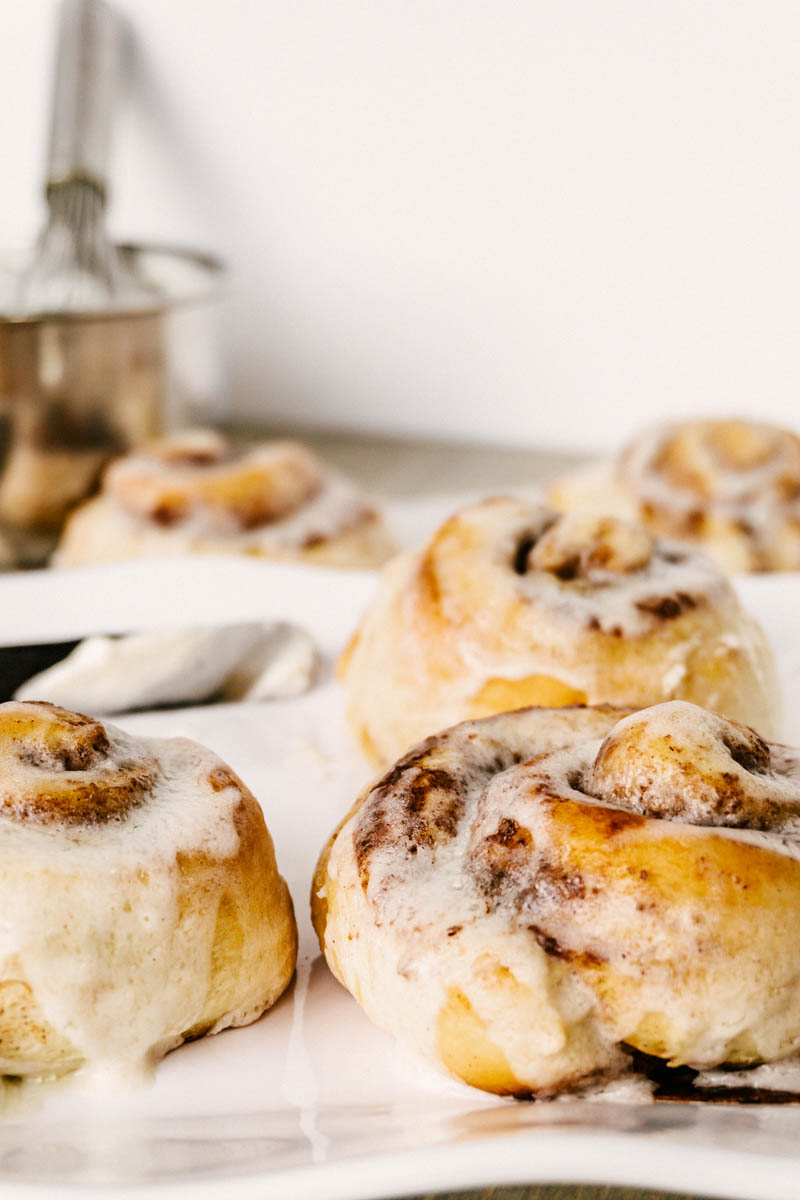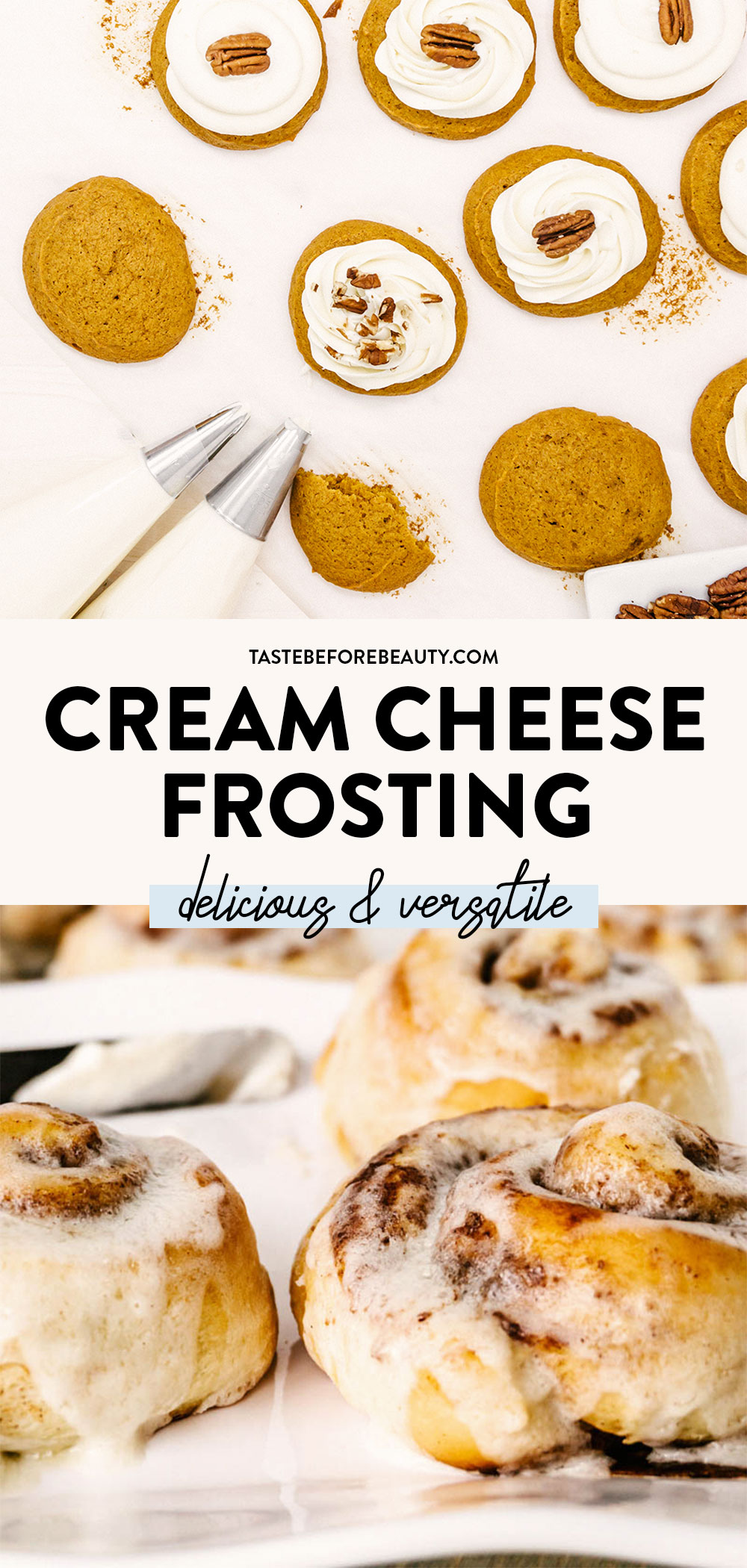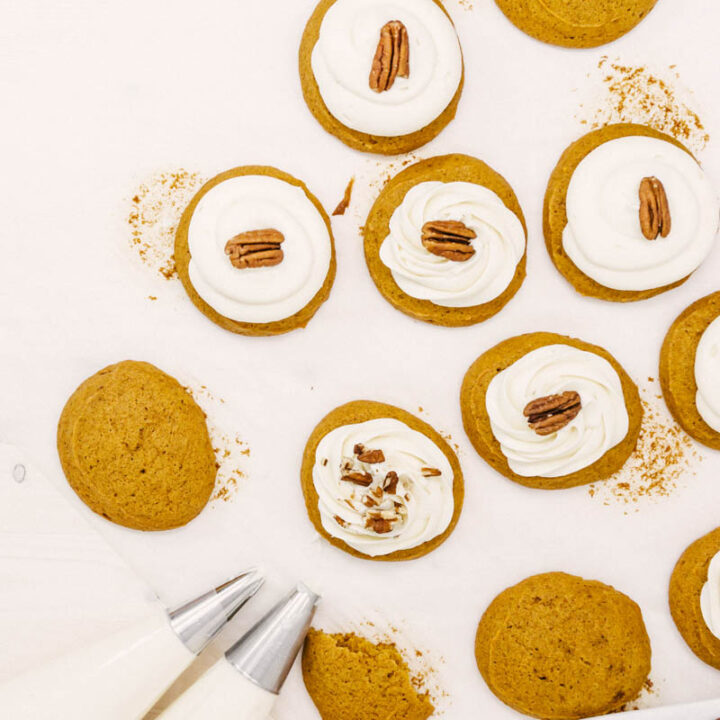 Cream Cheese Frosting
Cream cheese frosting that looks as good as it tastes.
Ingredients
2 (8 oz) cream cheese, room temperature
3 ½ C (16 oz) powdered sugar, sifted
2 ¾ C (16 oz) white chocolate wafers, melted and cooled slightly
1 T vanilla
1 T milk
Instructions
Melt chocolate. Set aside to cool slightly, but not thicken. It needs to stay a bit warm.
In a separate bowl, beat softened cream cheese with 1/2 C (2 oz) of the powdered sugar until very smooth.
Add the melted white chocolate all at once and immediately beat together.
Add remaining powdered sugar and vanilla and beat until smooth.
Add milk. Beat until light and completely smooth.
If consistency is too soft, put it in the fridge until thick enough to pipe.
Notes
It is very important to use room temperature cream cheese and milk. Using cold cream cheese or milk can cause the white chocolate to cool too quickly, making the frosting chunky instead of smooth and creamy.