Just when you thought all your luck ran out when trying to make crispy butter shortbread cookies, Missy saves the day!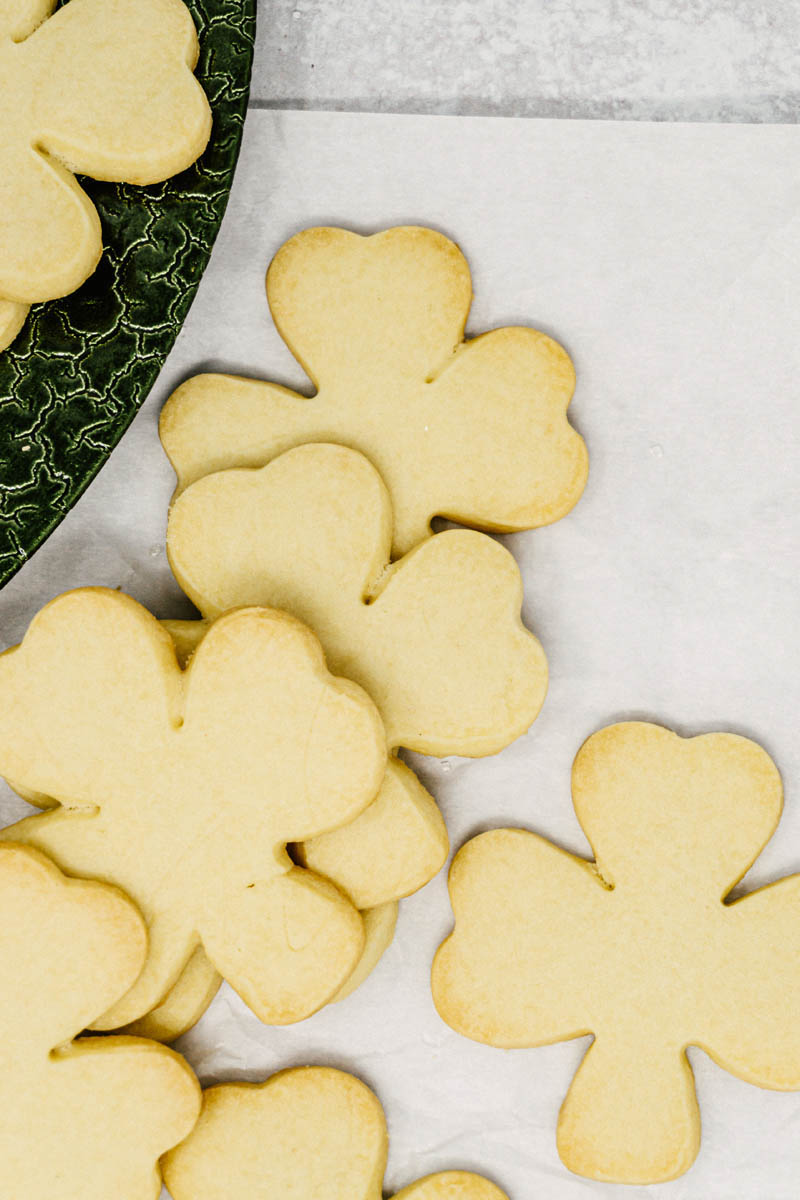 Some of the most difficult things to perfect in baking are: a really good chocolate chip cookie, a good loaf of white bread, a tender pie crust, a flavorful vanilla cake, and simple butter shortbread cookies. These basic flavors and textures are important to get right because they are so familiar to the American palette. They are some of the most challenging recipes I have worked on.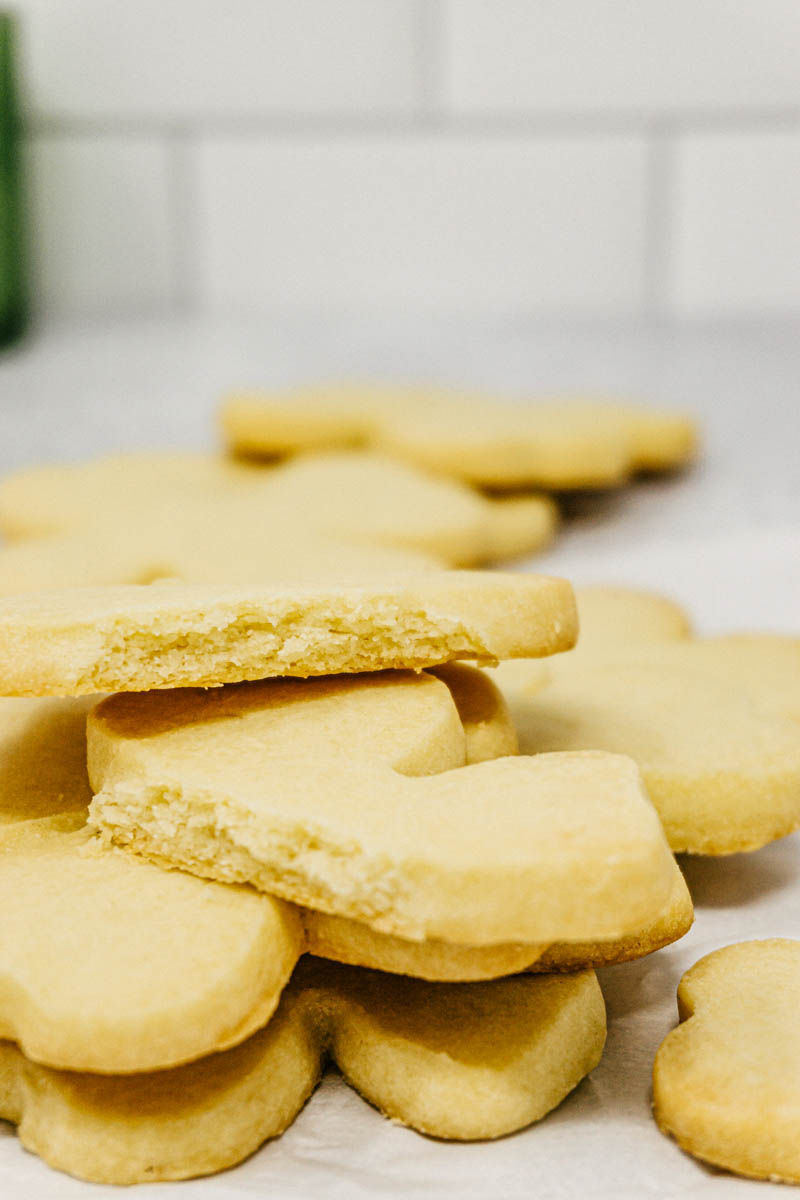 Crisp Magic
I've been testing vanilla shortbread for quite some time. It needs to melt in the mouth and be lightly crisp, but not crunchy. After a decade of sporadic testing, I decided to apply what I knew worked in my Black & White Chocolate Shortbread Cookie. The perfect crisp texture of the chocolate shortbread comes from using melted chocolate chips mixed into the butter. Something magical happens and it turns out stunning every time.
I worried that using white chocolate in vanilla shortbread would make it taste like white chocolate. I wasted needless time worrying because it works great! I am so pleased to share this Irish Butter Perfectly Crisp Shortbread recipe with you.
One tip that will help is to use room temperature butter. Beat it until it is silky smooth and fluffy. Once you pour in the melted white chocolate be sure to start mixing it immediately before it has a chance to start hardening. I used Kerrygold Irish salted butter in this recipe, but regular American butter is fine too.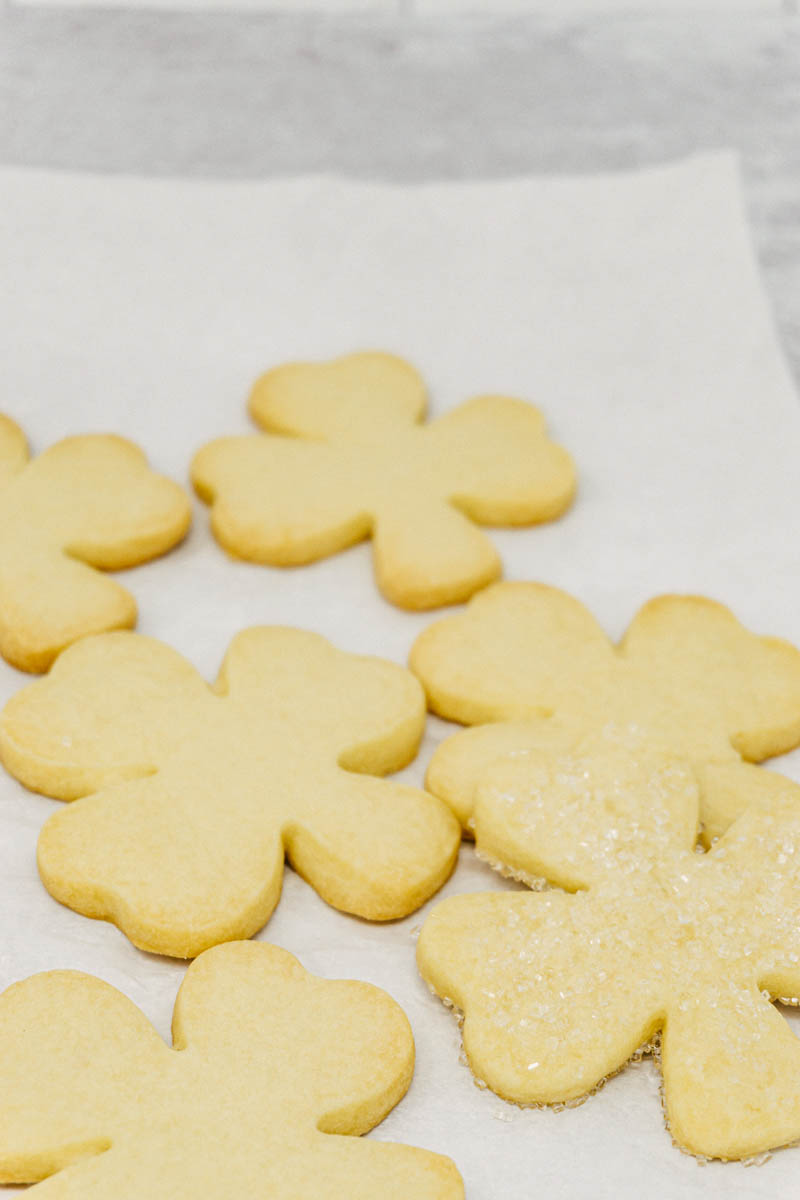 How to Dress Up this Shortbread
This Perfectly Crisp Shortbread is delicious on its own. If you want to dress it up and add a bit of sweetness and crunch, try sprinkling with white sparkling sugar before baking. I like to dip these plain shortbread into melted Ghirardelli Dark Chocolate after they cool. If you don't temper the chocolate, be sure to store these in the fridge to avoid blooming.
You can cut this dough into any shape. Using the shamrock cookie cutter seemed appropriate the day I made these because of the Irish butter I used. You could use geometric shapes to make them stand out on a church potluck table or cut them into fun shapes for a children's birthday party.
My whole family gives this Irish Butter Perfectly Crispy Shortbread a thumbs up. I delivered some to my in-laws and received a rare text from them that said, "Shortbread cookie is good," with a smiling emoji!
Let me know in the comments how you feel about this cookie's crispness!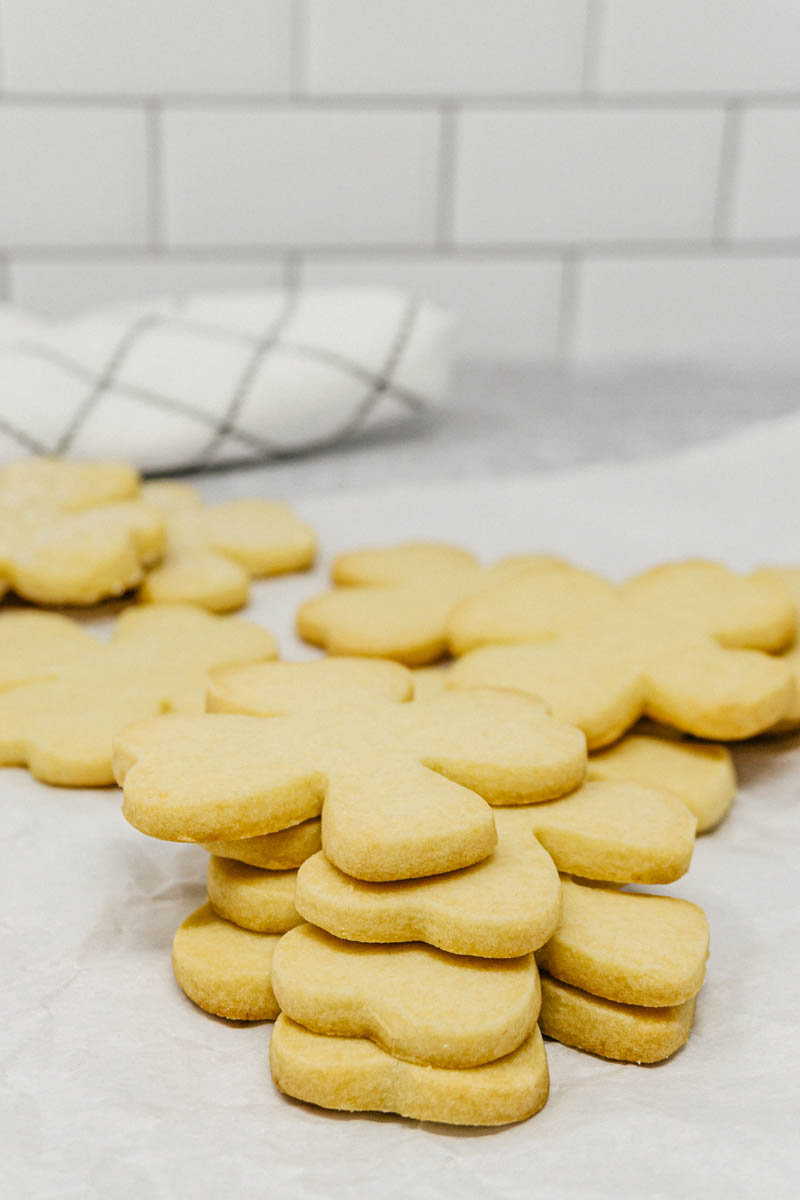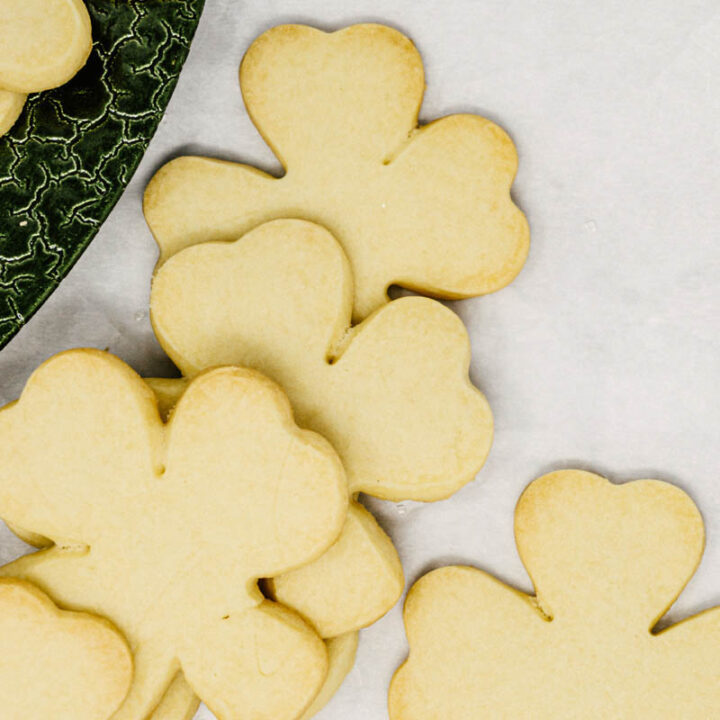 Irish Butter Perfectly Crisp Shortbread
Yield:
24 (2-3 inch) cookies
Additional Time:
40 minutes
Total Time:
1 hour
55 minutes
Just when you thought all your luck ran out when trying to make soft, crispy shortbread cookies, Missy saves the day!
Ingredients
1 C (8 oz) Irish salted butter, or regular salted butter, room temperature
⅓ C (2 oz) white chocolate chips, melted
1 tsp vanilla
⅓ C (1.5 oz) powdered sugar
2 C + 2 T (9.6 oz) all-purpose flour
Colored sparkling sugar (optional
1 C (6 oz) dark chocolate (optional)
Instructions
Beat butter for 3-5 minutes until very light and fluffy.
Melt white chocolate chips carefully in the microwave, making sure to stir every 30 seconds until smooth.
Pour melted white chocolate chips into butter and mix quickly to combine. Scrape the bowl and add vanilla. Mix.
Add powdered sugar. Beat for 2 minutes.
Add flour and mix to combine, scraping bowl as necessary.
Separate dough into two equal-sized balls. Place each ball between sheets of wax paper. Roll out the dough to ¼ inch thick.
Place rolled out dough in the fridge until chilled and solid (at least 30 minutes).
Preheat oven to 325*F. Line cookie sheets with parchment paper.
After the dough has chilled, remove the top layer of wax paper and cut into desired shapes with a flour-dusted cookie cutter. Carefully transfer to a parchment-lined cookie sheet. Optional: sprinkle with colored sparkling sugar.
Bake at 325*F for 15 minutes, or until the cookie is set. Cool completely.
Optional: after cooled, dip cookies in melted dark chocolate.
Notes
This cookie can be eaten plain or sprinkled with white sparkling sugar, colored sugar, or turbinado sugar before baking. It can even be dipped in dark chocolate.