This is the cookie that started it all. I never liked gingersnaps, or really cookies in general, until this gingersnap cookie.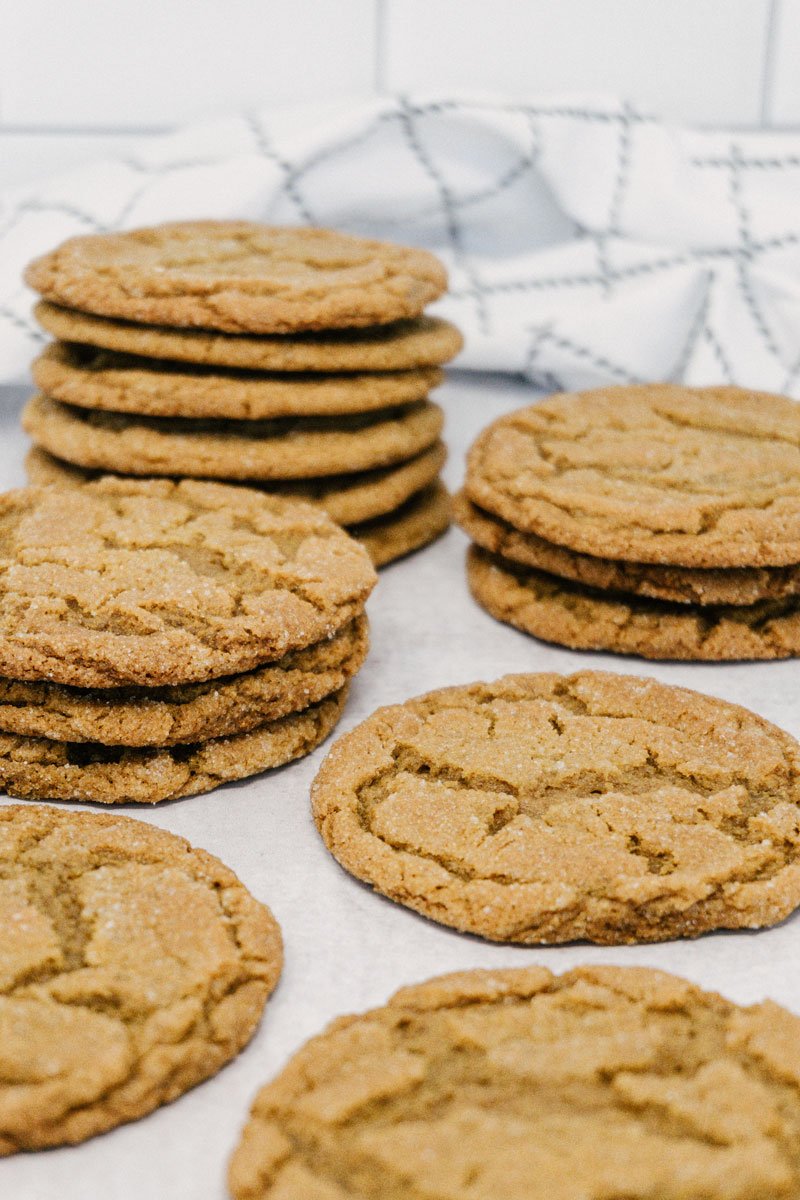 The Gingersnap Cookie Moment
As a newlywed, I was making a batch of cookies from a famous cookbook that my family had always kept around. Disappointed with yet another lackluster cookie, I snapped the book shut and declared there were no good cookie recipes in the world. (This was, of course, before the internet. I'm aging myself now.)
For Christmas, my husband and I went to Pennsylvania to spend the holidays with his family. Mom pulled some gingersnap cookies she had made from the freezer to thaw for later. Everyone seemed to love eating these, going back for seconds and even thirds, so I stole a bite of my husband's gingersnap cookie. WOW! These not only were soft and chewy but had a wonderful, warm balance of spices that didn't burn my throat.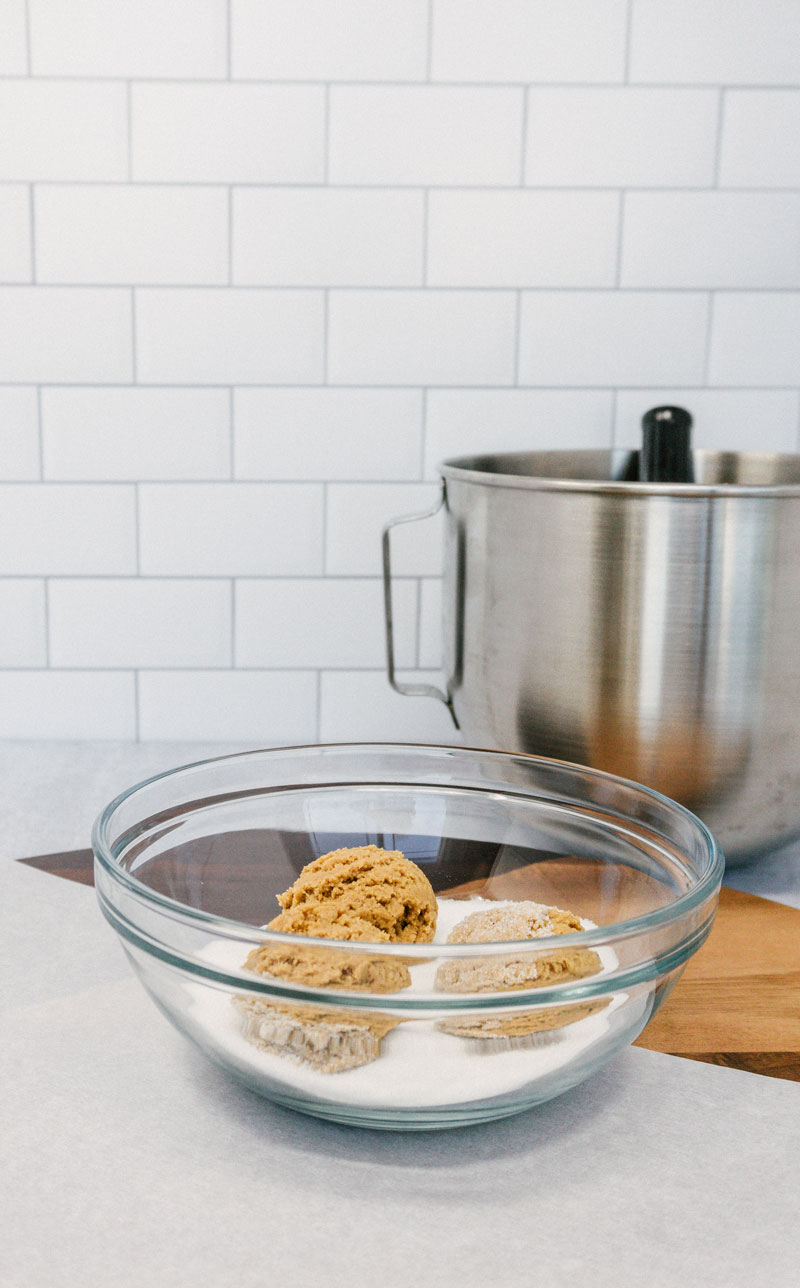 The Gingersnap Cookie is Simple to Make
This gingersnap cookie seems too simple to be true, but it isn't. The shortening adds moisture and softness to these cookies that butter simply can't offer. By using only cinnamon and ginger as the spices, they are allowed to shine and you can enjoy the full, warm flavors. Grandma's Molasses is my favorite brand of molasses for these because it is unsulphured. Unsulphured molasses contains no preservatives and is of higher quality. It gives a sweeter flavor and is what you're looking for in a gingersnap cookie.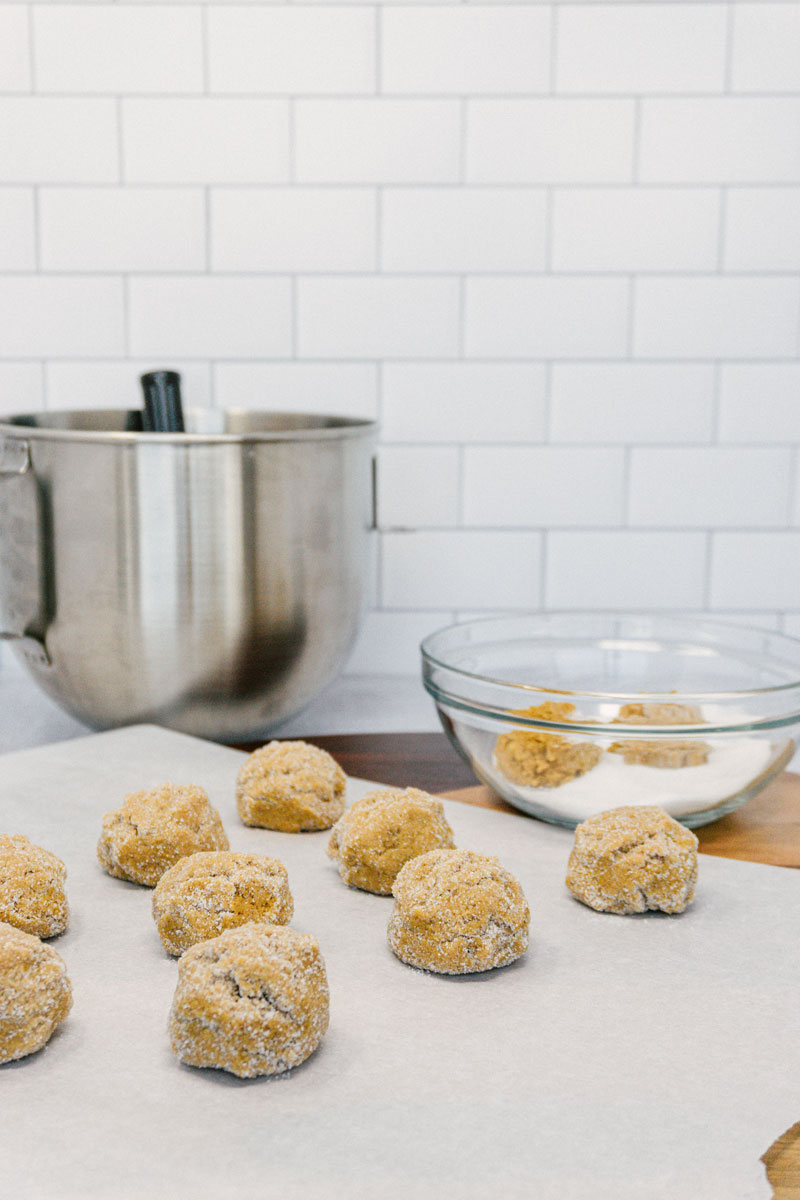 Do Not Overbake
Do your best not to overbake these. Once the tops start to crack, they are done and you can pull them out of the oven. If you do happen to overbake them, my mother-in-law taught me that a quick trip to the freezer is the best fix. Let them cool, place them in a zip-top bag, and freeze them. Once the cookies thaw, they will be soft and chewy. The perfect gingersnap cookie!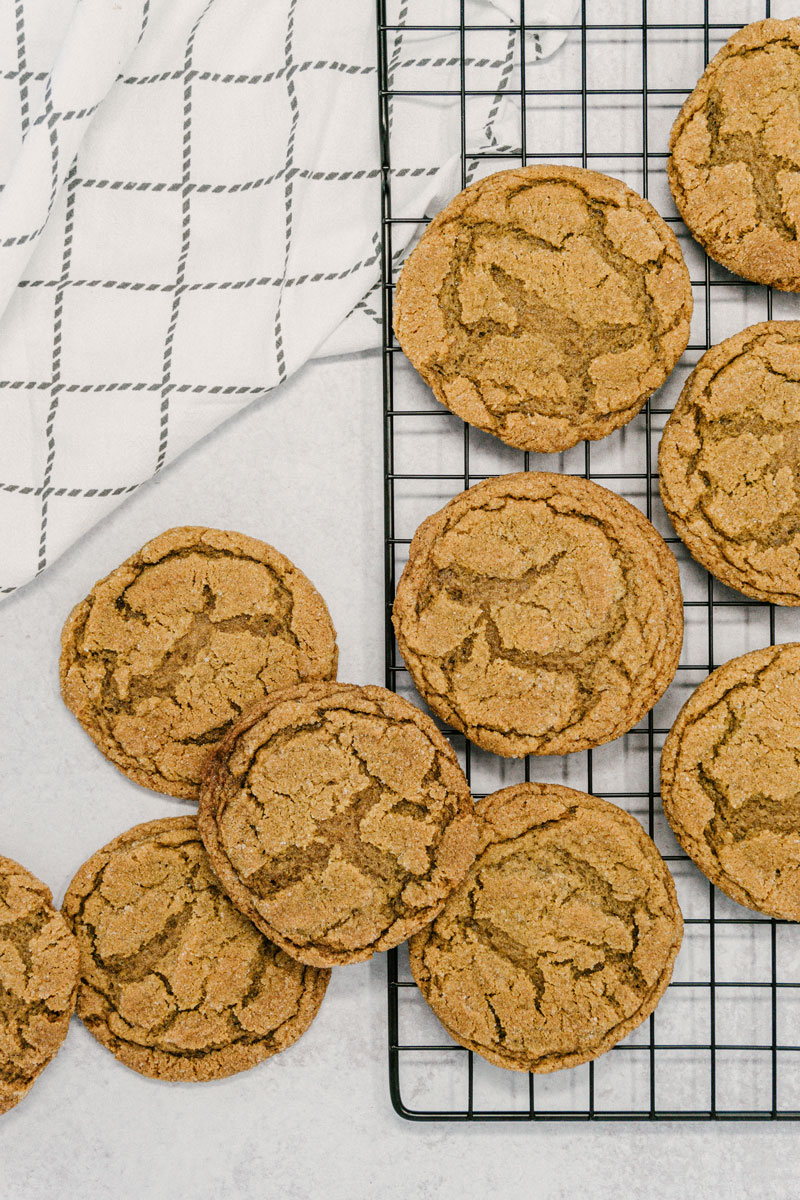 The Cookie Hunt Continues
Of course, it seems silly now that I really believed there weren't good cookie recipes in the world. This simple gingersnap cookie began a hunt for good recipes that I'm still continuing on today. I hope you feel that I've contributed to the world of good cookie recipes. I've spent hours in my kitchen baking, testing, changing, and trying again all in the pursuit of good flavors. I love to create to this day, and I'm happy you're here to share with.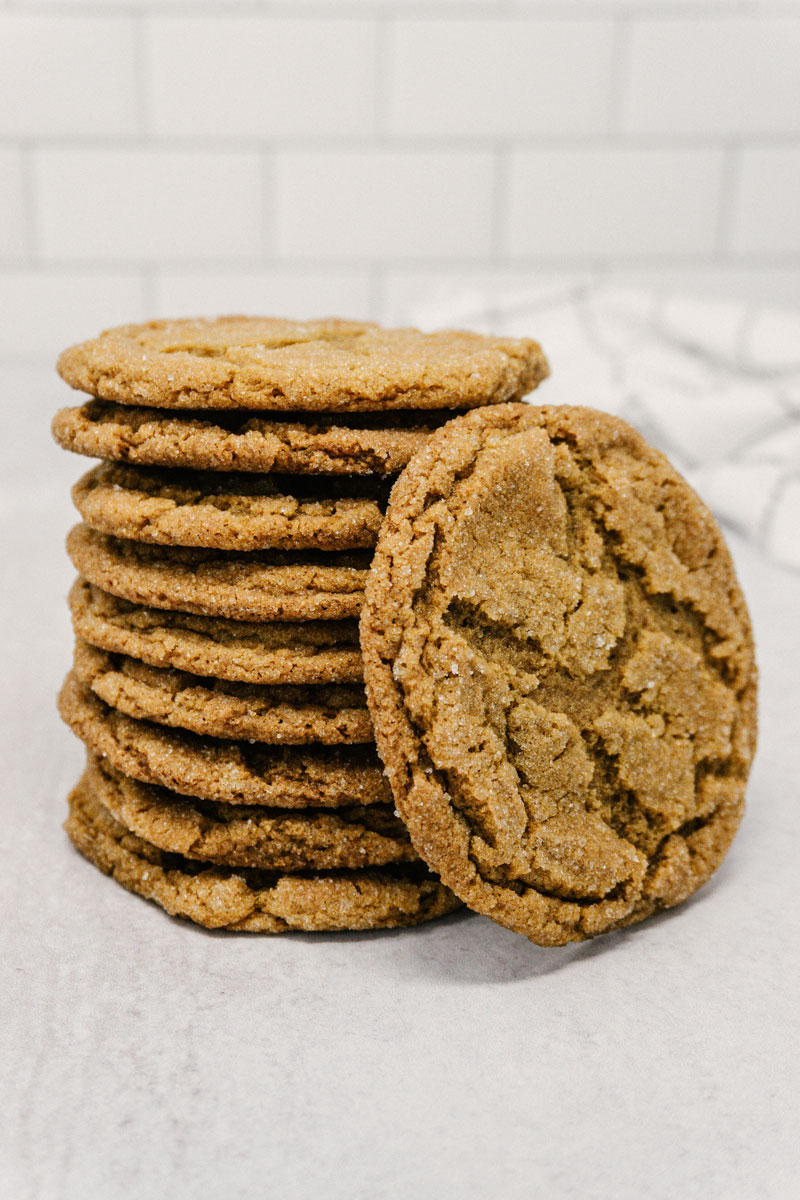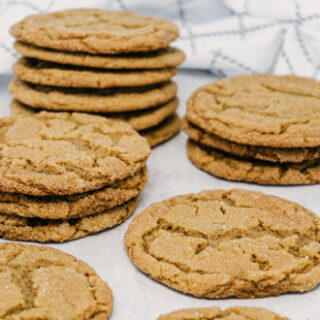 Gingersnap Cookie
This is the cookie that started it all. I never liked gingersnaps, or really cookies in general, until this one.
Ingredients
¾ C (5.1 oz) shortening
1 C (7 oz) white sugar
1 large egg
¼ C (3 oz) molasses (unsulphured)
1 tsp ground cinnamon
2 tsp ground ginger
½ tsp salt
2 tsp baking soda
2 C (9 oz) all-purpose flour
½ C (3.5 oz) white sugar (to roll dough balls in before baking)
Instructions
Preheat oven to 350*F. Line cookie sheets with parchment paper.
Mix shortening and sugar. Add eggs and molasses and beat till combined. Add remaining dry ingredients and mix well.
Use a #30 (2 ½ T) cookie dough scoop and roll dough balls in the ½ C (3.5 oz) of white sugar.
Place dough balls a few inches apart on parchment paper and bake 7-9 minutes or until tops of cookies just start to crack. Cookies will soften on standing.