The most delicious, easy gingerbread men that not only looks good but tastes good, too! No chilling required for this scrumptious soft dough!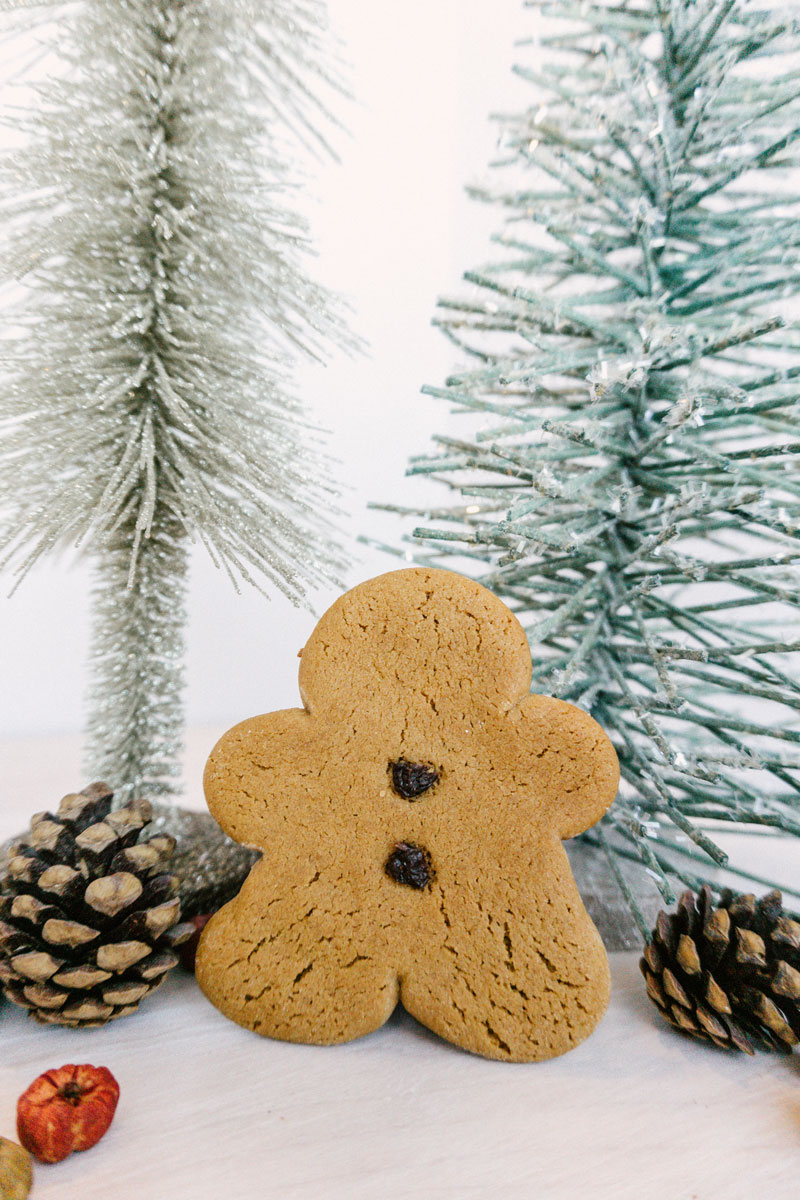 The Making of the Gingerbread Men
I didn't use to like gingerbread men. That was all there was to it. I loathe waiting for cookie dough to chill and then to be left with an overly floury, crunchy cookie with a poor balance of spices just didn't feel worth the effort.
One day, I got the hair-brained idea to convert one of my existing recipes into a simple, scrumptious soft dough for gingerbread men. It worked beautifully. This recipe is quick and has the sweetness and spice that makes it just right. It will remind you of the holidays in all the right ways.
This cookie, like my gingersnaps, softens on standing thanks to molasses (be sure to use unsulphured molasses. It tastes better and doesn't contain sulfur from extra processing.) That's why if you use this recipe to make a gingerbread house, you will need to bake it extra long so your walls stay hardened and don't flop over. If you like your gingerbread men crispy, let them stay in the oven until they brown all over.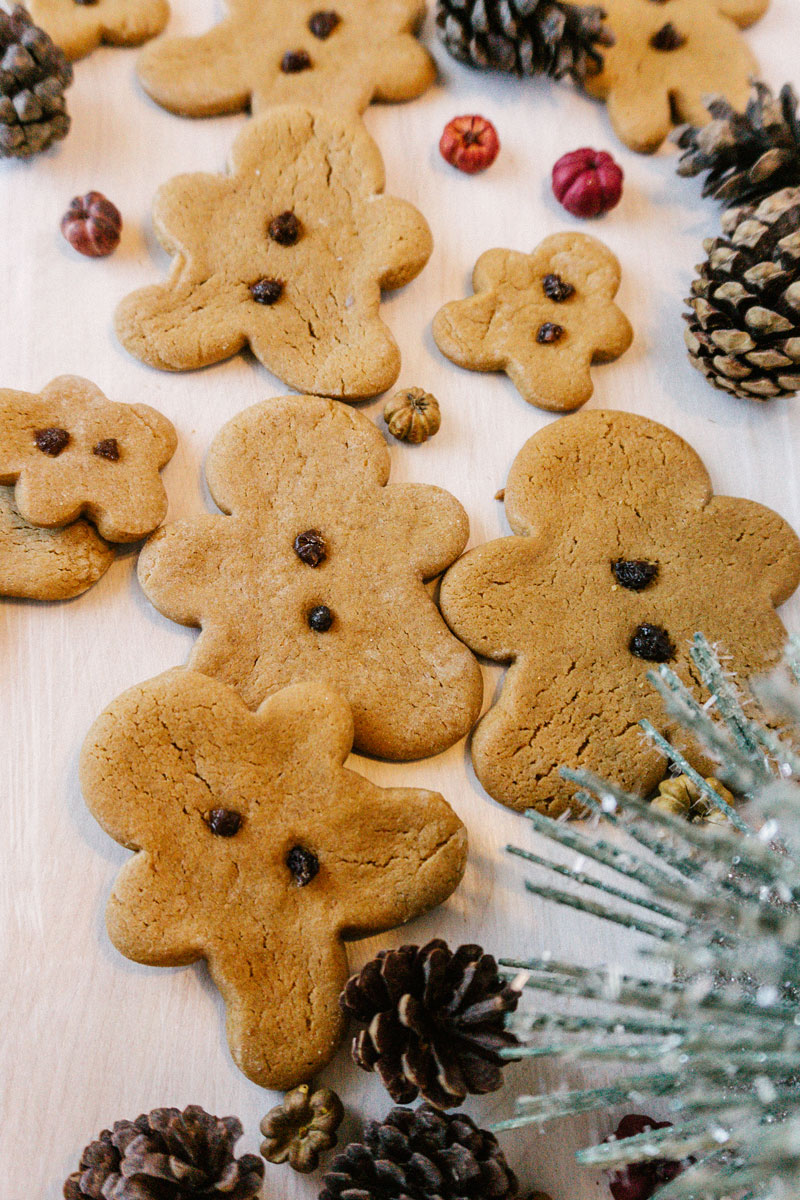 Baking Tips
The dough is very soft so don't get frustrated if it cracks or breaks while you are trying to roll it out or transfer it to baking sheets. Take your time and know that any cracks and crumpled edges can be fixed before being put in the oven. Don't forget that the reason you're here is for recipes that taste good, even if they're a little…homely. It's called Taste Before Beauty for a reason.
This recipe is very versatile and can be used to make any shapes you want! Once, when my cookie cutter was broken, I rolled these into small, medium, and large balls and made a chubby gingerbread snowman. At the cookie shop, we would make turkey shapes and use melted white chocolate and candy corn for the feathers for a Thanksgiving treat. With any leftover scraps, you can cut out tiny squares, bake them up and toss in powdered sugar while still warm for dreamy little ginger nugget cookies.
As far as decorations go I prefer to keep them simple. I'm not a great artist and I like to do things quickly, but you are welcome to decorate to your heart's desire. We would love to see what you come up with. Comment below or tag us on social media!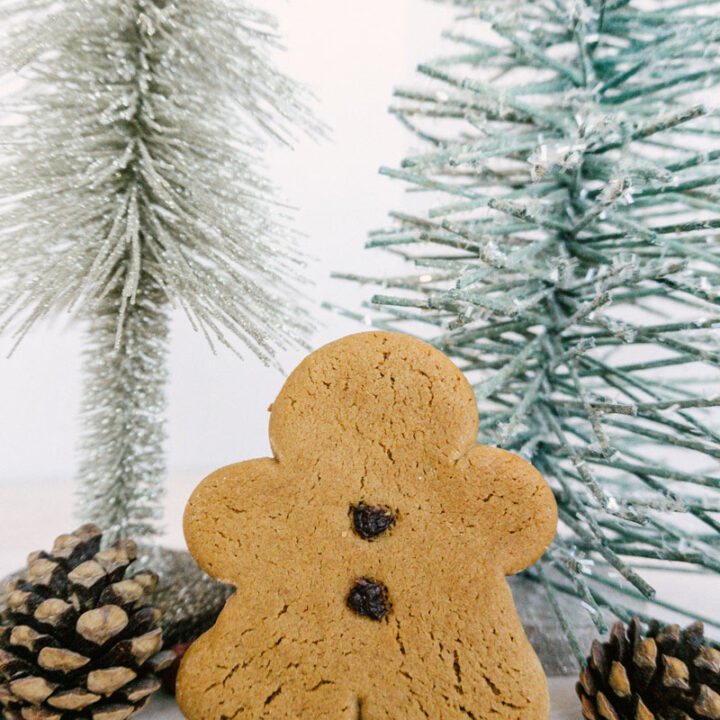 Gingerbread Men
The most delicious, easy gingerbread that not only looks good but tastes good, too! No chilling required for this scrumptious soft dough!
Ingredients
Gingerbread Cookies
¾ C (5.1 oz) shortening
1 C (7 oz) white sugar
1 large egg
¼ C (3 oz) molasses (unsulphured)
1 tsp ground cinnamon
2 tsp ground ginger
½ tsp salt
2 tsp baking soda
2 ½ C (11 oz) all-purpose flour
For Rolling Out
½ C (2.2 oz) all-purpose flour
½ C raisins, currants, or chocolate chips for buttons
Instructions
Preheat oven to 350*F. Line cookie sheets with parchment paper.
Mix shortening and sugar. Add eggs and molasses and beat till combined. Add remaining dry ingredients and mix well.
Flour the counter very well. This is a soft dough that does not need chilling, but you will need flour to keep it from sticking.
Gently roll out dough to ⅛ inch thick. After your first few rolls, lift edges of dough to add more flour underneath to prevent sticking during cutting.
Use a gingerbread man cookie cutter, dipped in flour, to cut out dough. This recipe yield is for a 4-inch cookie cutter, but feel free to use whatever size you'd like.
Using a thin metal spatula dusted with flour, carefully move the gingerbread dough to the cookie sheet. Dust spatula each time you transfer the dough to the cookie sheet.
Add 2-3 buttons. You can use raisins, currants, or chocolate chips. If the raisins are too big, cut them in half.
Bake 6-11 minutes (depending on the cookie cutter size) until the edges are just lightly browned.
Notes
If using this recipe for a gingerbread house, cut dough out directly on your parchment-lined cookie sheet so you don't have to transfer large pieces. Bake longer than original recipe bake time, until the cookie is browned well all over. 
I learned from a famous gingerbread house maker not to use royal icing when assembling the gingerbread house.  He used the cheap canned white frosting from the grocery store.  You could also make your own frosting from my buttercream frosting recipe (link) but make it with ALL shortening. It will dry and act like glue better than royal icing does.