This mousse is a showstopper! Delightfully light, perfectly smooth, and chocolatey, you'll find any excuse to make this often.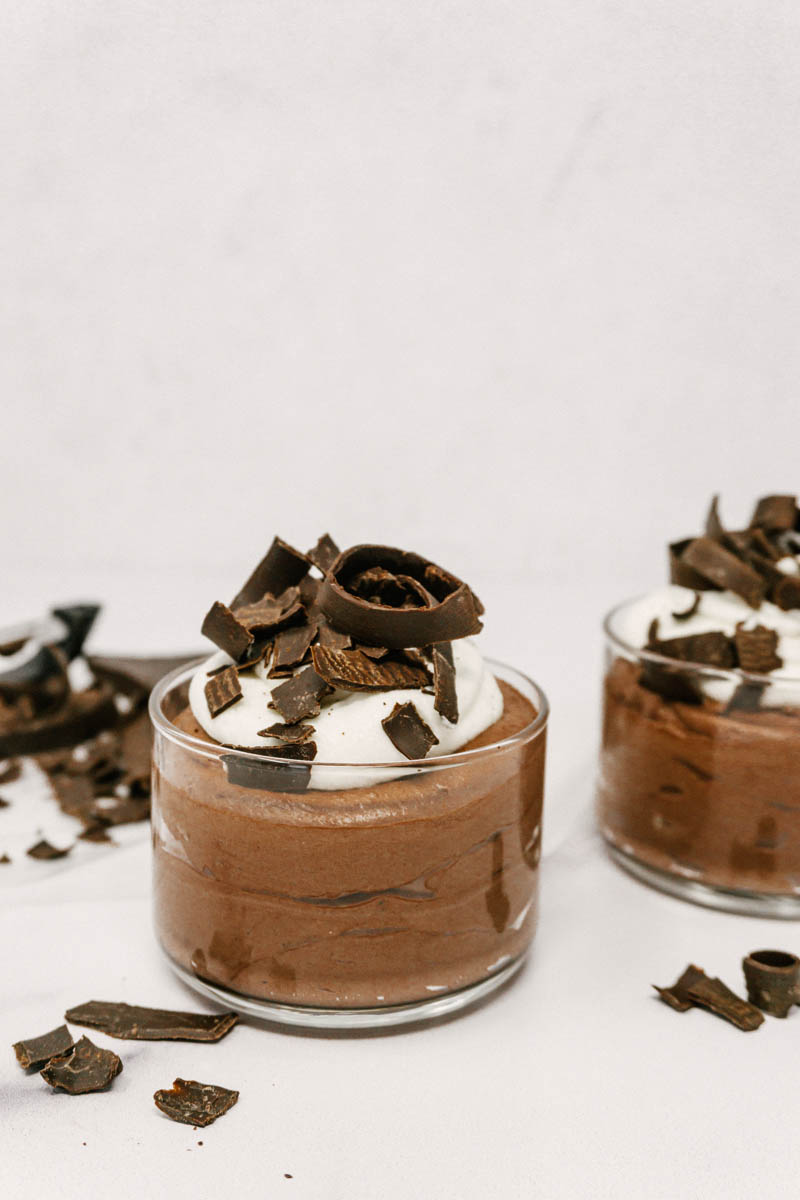 I love a good chocolate mousse. I've tried so many at restaurants and made quite a few myself. I've found that there is a fine line between too bitter, too sweet, too rich, too bland. I wanted to be able to make a chocolate mousse full of flavor that hits the spot, without the heart-racing rush of too much chocolate or a stomach ache from too much sugar.
I really love the taste, texture, and absolute simplicity of uncooked mousse made with cream and cocoa. You could call this a chocolate whipped cream, as that is what it is. The no-fuss preparation of this appeals to me and I find I make it more often than would be practical for a more complicated mousse.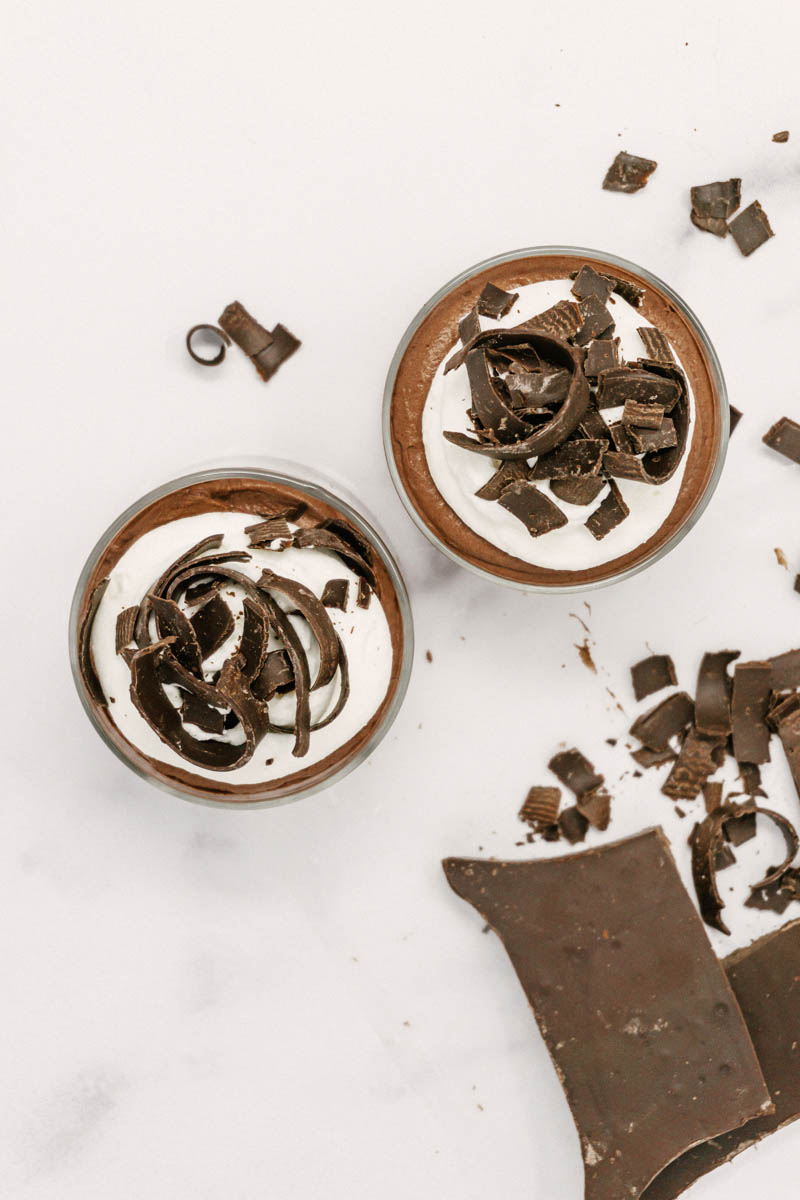 Dutch-processed Cocoa
I found that using Dutch-processed cocoa gives a lovely, rich chocolate color. The process of treating the cocoa with an alkaline wash gives it a darker, almost red tint that looks beautiful in this luxurious chocolatey mousse. Additionally, the flavor is a bit smoother than natural cocoa and complements the creamy texture nicely. I do recommend weighing the cocoa powder, if at all possible, as it will ensure that you have the correct amount of cocoa in your mousse.
Using a mixture of powdered sugar and granulated sugar was a solution I came up with through lots of testing. I found that using only powdered sugar gives a chalky texture, but using all granulated sugar sometimes leaves a bit of grittiness. Combining the two gives the best of both worlds, with a smooth, silky finish and the perfect amount of sweetness.
This easy chocolate mousse lasts very well in the fridge. It's great to make a day or two in advance for an event, or just to have around for you to eat! I always hope that there are a few leftover mousses for me to enjoy.
I love to pair this easy chocolate mousse with my cream cheese whipped cream for an elegant dessert. Layer them together in a 2-ounce shot glass and topped with shaved dark chocolate. It is sure to fly off the dessert table and leave everyone feeling satisfied and happy. I've also used this mousse between chocolate cake layers, as the filling for a chocolate cream puff, and as the cream layer in a chocolate trifle. All were delicious!
However you choose to use this best easy chocolate mousse, let us know in the comments!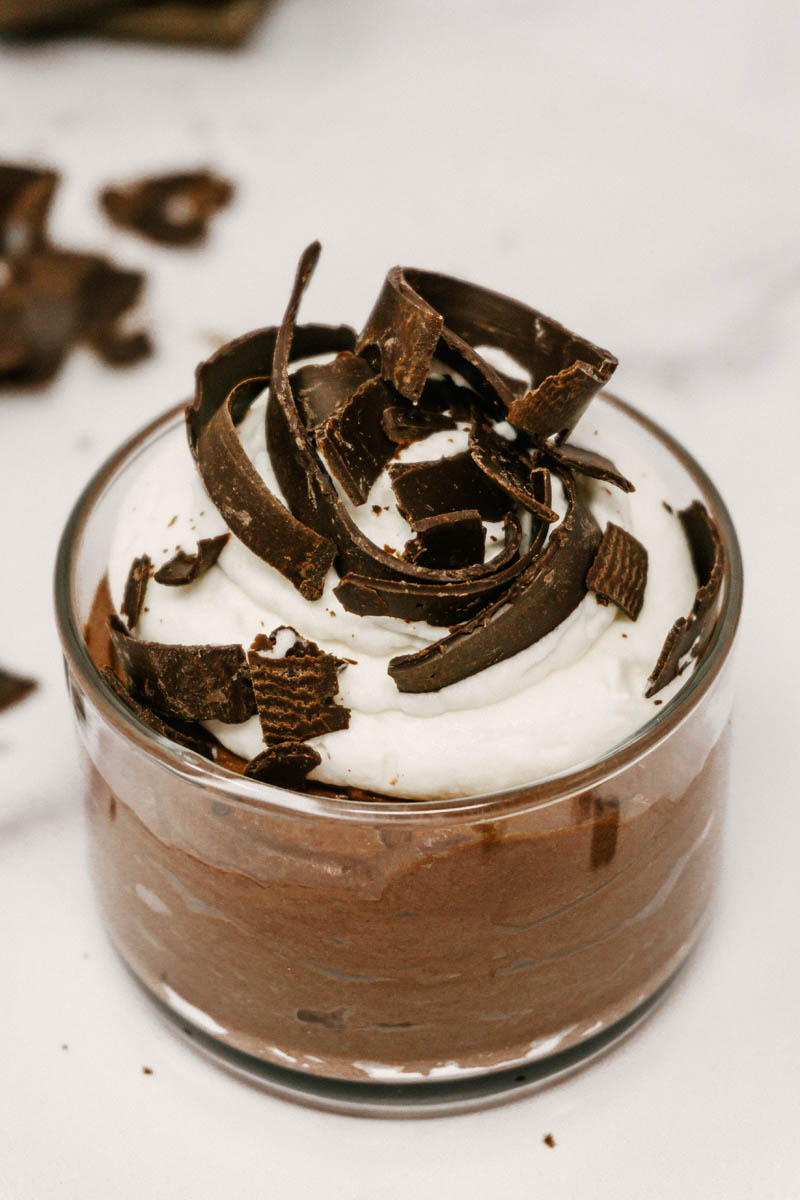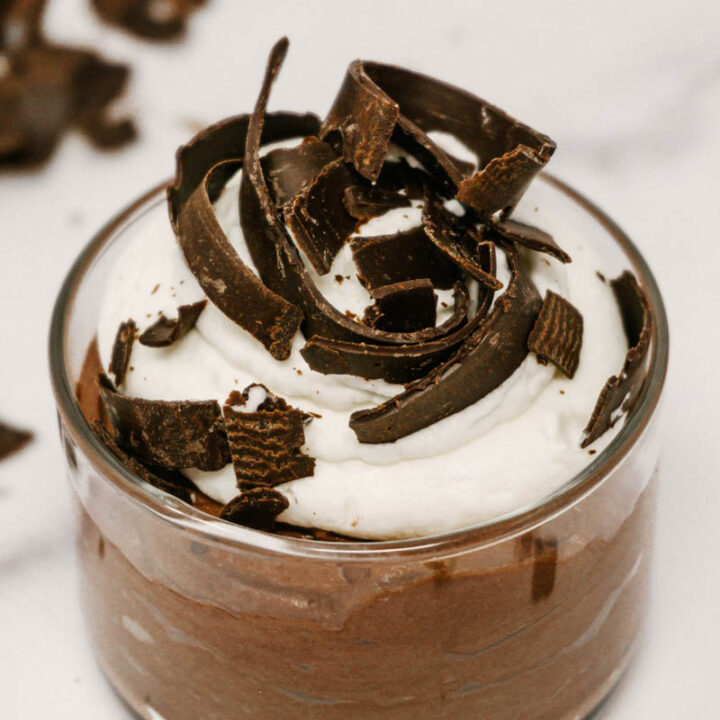 Best Easy Chocolate Mousse
Yield:
15 (2 oz) servings
This mousse is a showstopper! Delightfully light, perfectly smooth, and chocolatey, you'll find any excuse to make this often.
Ingredients
1 ½  C (12 oz) heavy cream
¼ C (1 oz) Dutch-processed cocoa
⅓ C + 1 T (1.25 oz) powdered sugar
3 T (1.5 oz) sugar
½  tsp vanilla
1 Batch of Cream Cheese Whipped Cream
2 oz dark chocolate bar, shaved
Instructions
Pour cream into a medium-sized bowl. Add vanilla. Sift cocoa and sugars into the cream. With a hand or stand mixer, whip until stiff peaks form.
Pipe or spoon immediately into individual serving dishes and top with cream cheese whipped cream and chocolate shavings. Fridge until serving.
Notes
If using this mousse as a filling for a cake, tart, or cream puff, make ahead of time and refrigerate until ready to use. Rewhip before using to return it to stiff peaks state.
Pick Your Favorite Pin and Save It for Later!