Grab the ingredients for this treat in the vegetable aisle and you'll be achieving your #healthgoals!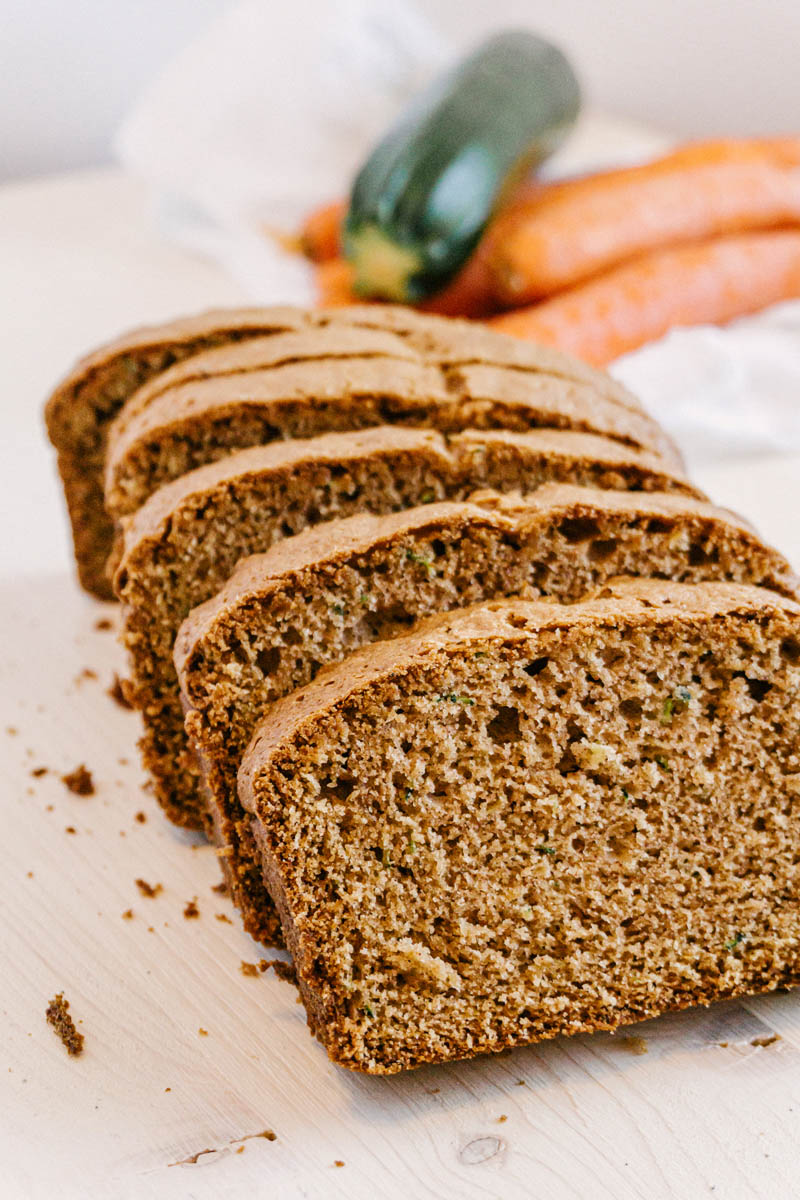 History of this Easy Zucchini Bread
A close family friend shared this Easy Zucchini Bread recipe with us years ago. It is the perfect balance of cinnamon and sugar to zucchini. Without fail, these delicious bread slices disappear almost instantly, leaving only a pile of crumbs. Although a friend shared this recipe, they got the recipe from a church party where everyone was sharing their favorite zucchini recipes. So, thank you to whoever created this recipe to share many years ago! It's one you will not want to lose.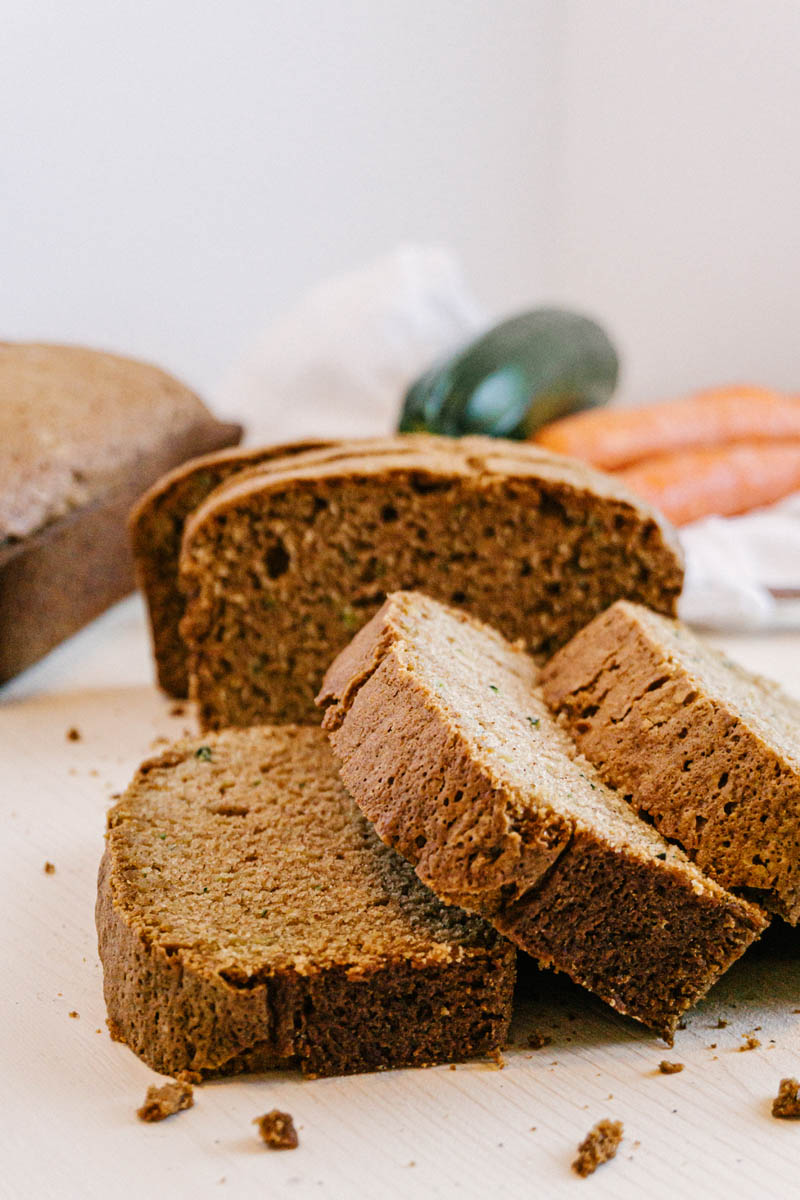 Looking for the Perfect Zucchini
The bigger a zucchini gets, the more bitter it becomes. It is best to stick with a small to medium-sized zucchini with a thin skin. These types of zucchinis are perfect to use in this bread recipe and can be easy to find all year round, but especially in the summertime.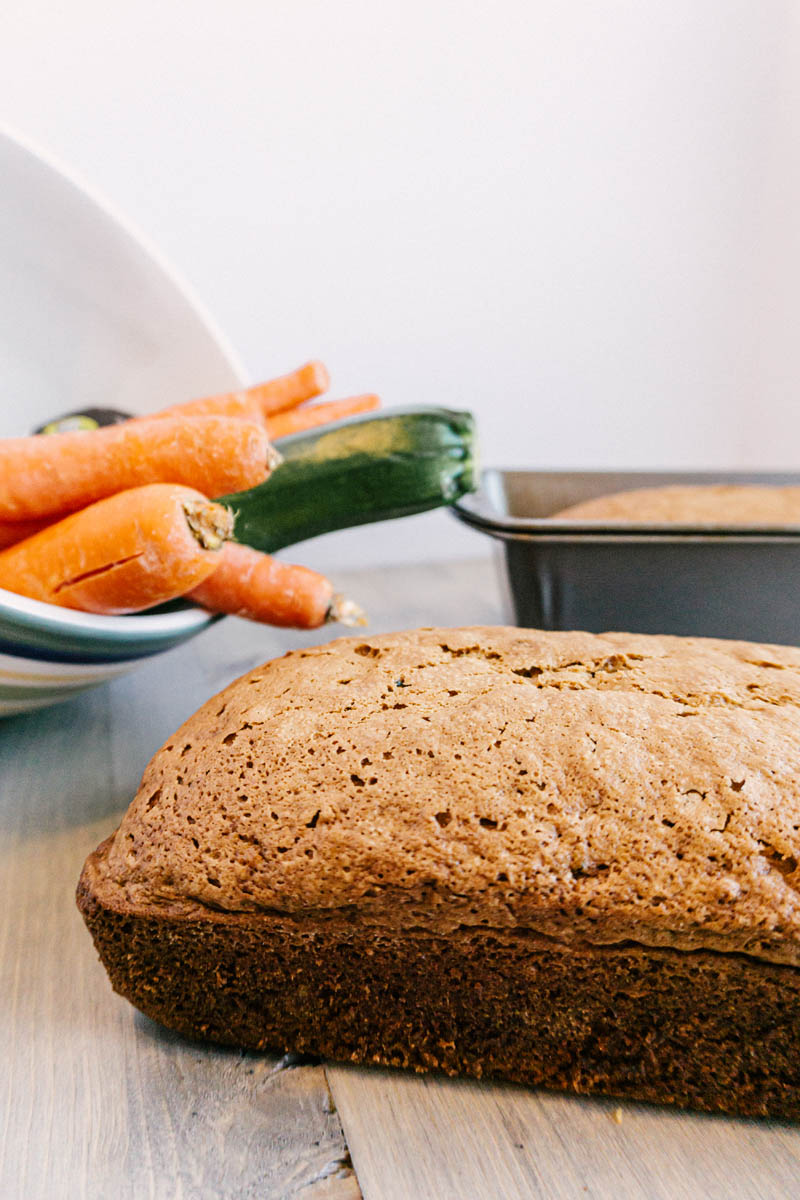 Finding the Perfect Pan Size
You would think that finding the perfect sized loaf pan would be straightforward, but honestly, it's a bit complicated. Many pans make such a big loaf that a slice of bread from it won't fit in the toaster. My favorite loaf pans are from the Dollar Store. They're cheap, conduct heat well, and release food cleanly. You can use an 8 ½ x 4 ½ pan to make three loaves of this zucchini bread, or you can use a 9 x 5 pan and make two larger loaves. It's up to you!
Enjoy making this Easy Zucchini Bread, and smelling it as it cooks in the oven. You'll have heads peeking into the kitchen wondering what smells so delicious. Just don't be like me and be late to the zucchini bread plate. Crumbs will be all that's left!
Comment below and tell us how long a batch of this Easy Zucchini Bread lasts in your house!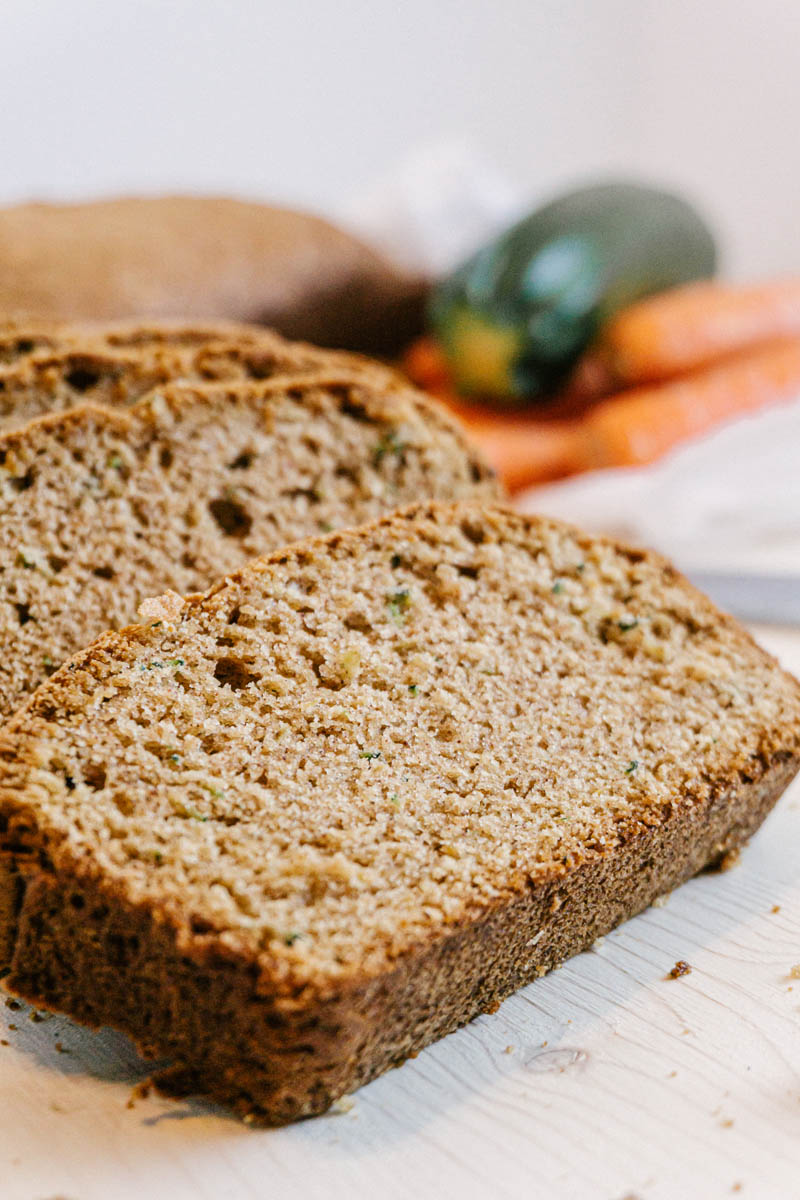 Some of the Products I Love to Use When Making the Easy Zucchini Bread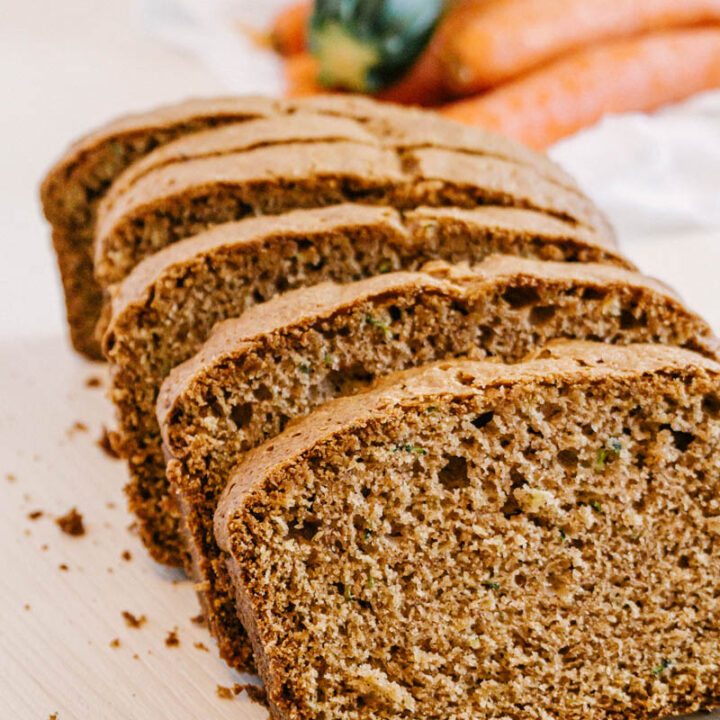 Easy Zucchini Bread
Yield:
3 medium or 2 large-sized loaves
Total Time:
1 hour
20 minutes
Grab the ingredients for this treat in the vegetable aisle and you'll be achieving your #healthgoals!
Ingredients
2 C (1 medium, 9.5 oz) zucchini, grated
3 eggs, beaten
1 C (7.6 oz) vegetable oil
1 T vanilla
1 C (7 oz) white sugar
1 C (8 oz) light brown sugar
3 C (13.5 oz) all-purpose flour
1 tsp salt
1 tsp baking soda
1 T cinnamon
¼ tsp baking powder
Instructions
Preheat oven to 325* F. Lightly oil and flour loaf pan (see note).
Grate zucchini using a cheese grater or food processor.
Mix eggs, oil, vanilla, and grated zucchini together in a mixer.
Add the remaining dry ingredients and mix until combined.
Pour batter into prepared loaf pans.
Bake for 60 minutes or until toothpick inserted comes out clean or internal temperature reaches 200*F. Let cool before slicing.
Notes
Recipe will make three loaves if using an 8 ½ x 4 ½ loaf pan, or two loaves if using a 9x5 loaf pan.
Pick Your Favorite Pin and Save It for Later!